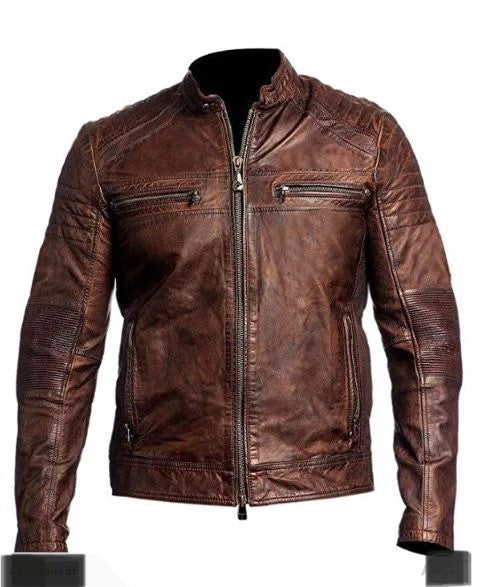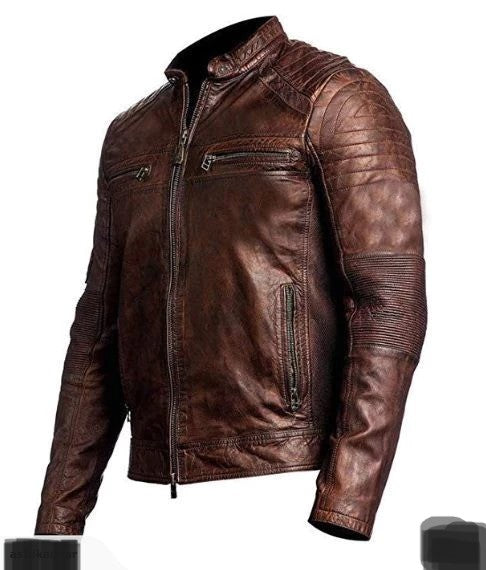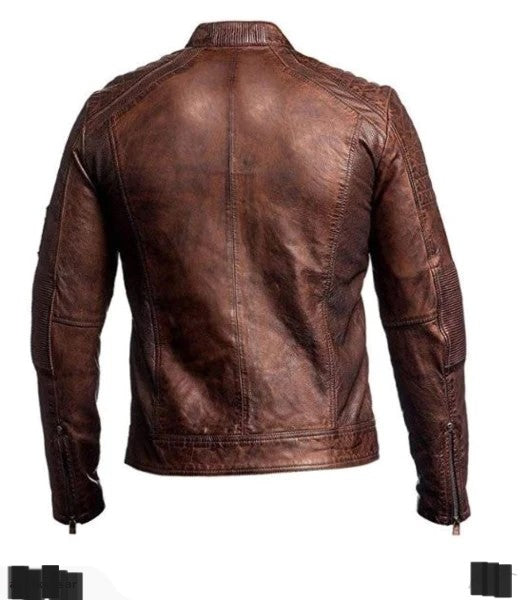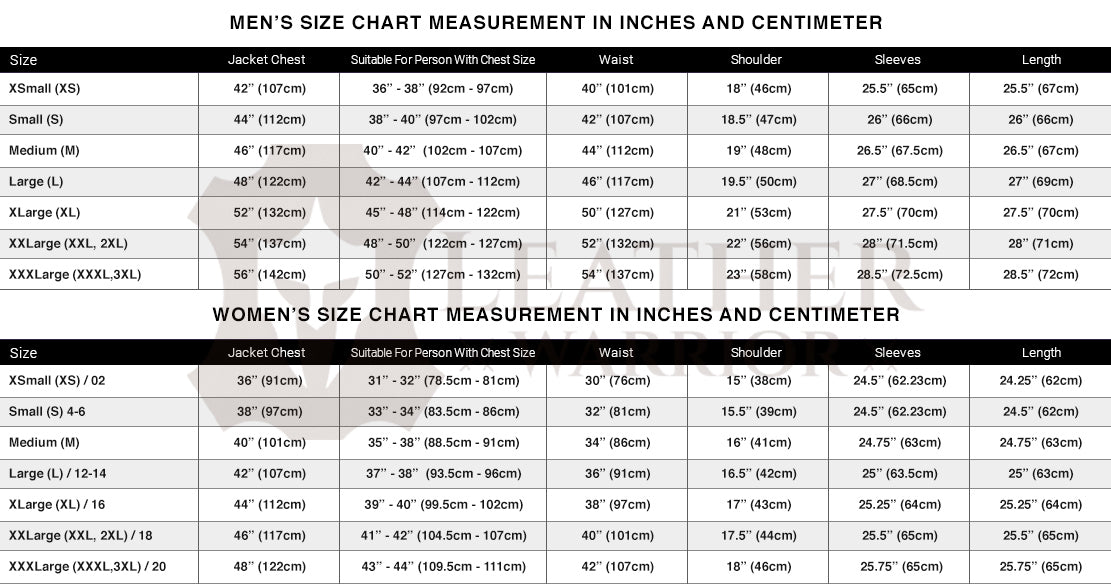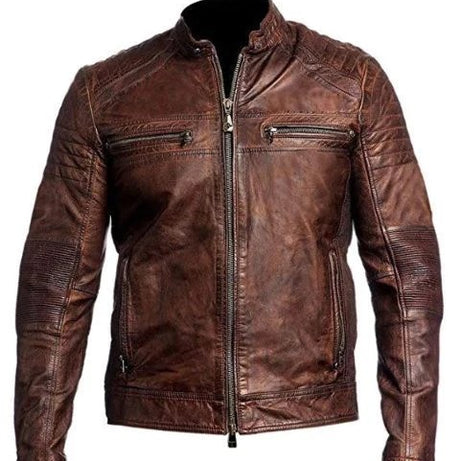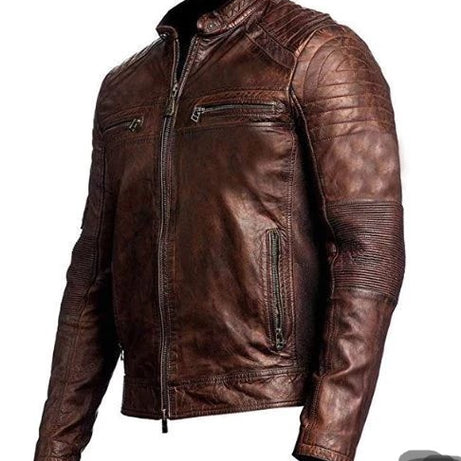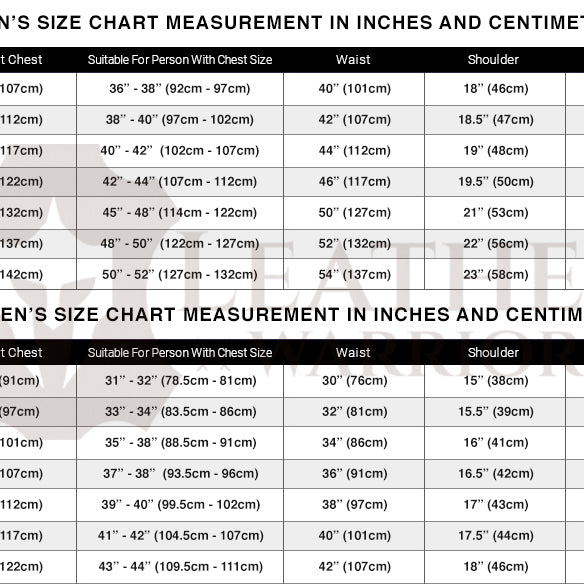 Enlarge photo
Guaranteed Safe Checkout
Men Biker Cafe Racer Vintage Men Leather Jacket
Share
Guaranteed Safe Checkout
Material: Soft distressed brown leather
Style: Fashion-forward Men's Biker Cafe Racer Vintage Leather Jacket
Closure: Secure zipper closure
Collar: Classic stand-up collar for a timeless look
Craftsmanship: Well-stitched details showcase superior quality
Comfort: Soft leather ensures a comfortable fit
Durability: 100% Real Leather Guaranteed for long-lasting wear
Individuality: Each jacket handcrafted individually for a unique touch
Secure Shopping: Hassle-free, secure, and easy shopping experience
Investment: An authentic leather jacket for sale, a timeless piece for the modern leather warrior.
Discover timeless elegance with our Men's Biker Cafe Racer Vintage Leather Jacket. Crafted from soft, distressed brown leather, this jacket is more than just an outer layer; it's a statement piece that defines your style. The stand-up collar and well-stitched details showcase the meticulous craftsmanship, ensuring both durability and comfort. Embrace the allure of the biker aesthetic with the zipper closure, adding an edgy touch to your ensemble. Each jacket is a unique creation, handcrafted individually to guarantee authenticity. Rest assured with our 100% real leather assurance, providing you with a luxurious feel and lasting quality. Enjoy a secure and easy shopping experience as you invest in a wardrobe essential that transcends trends, making you a true leather warrior in style.