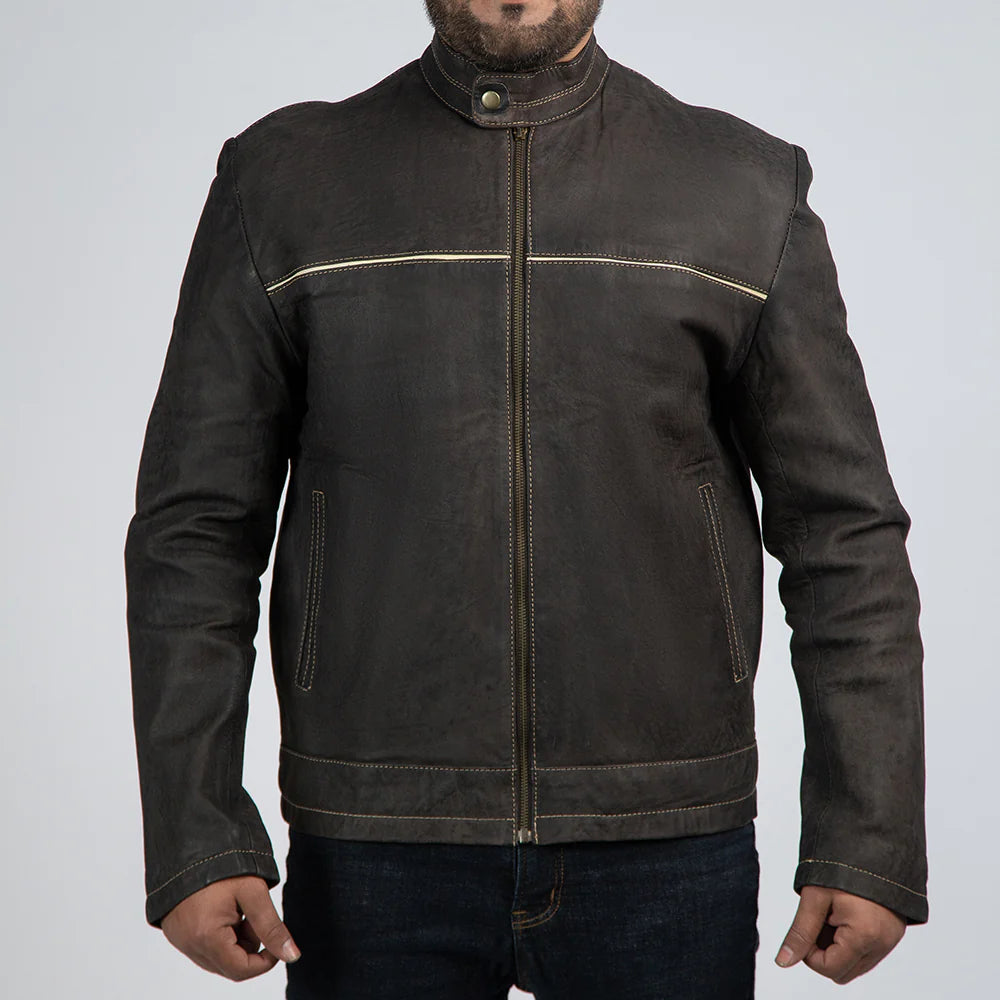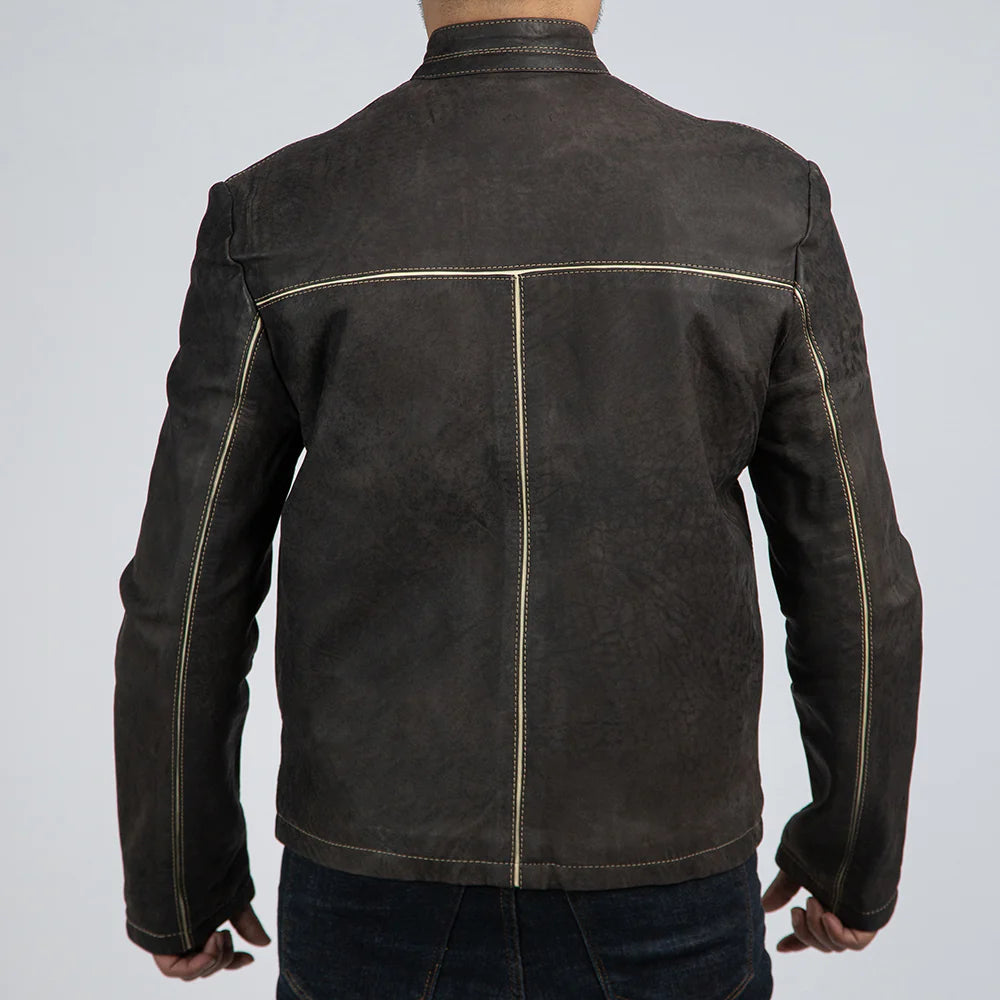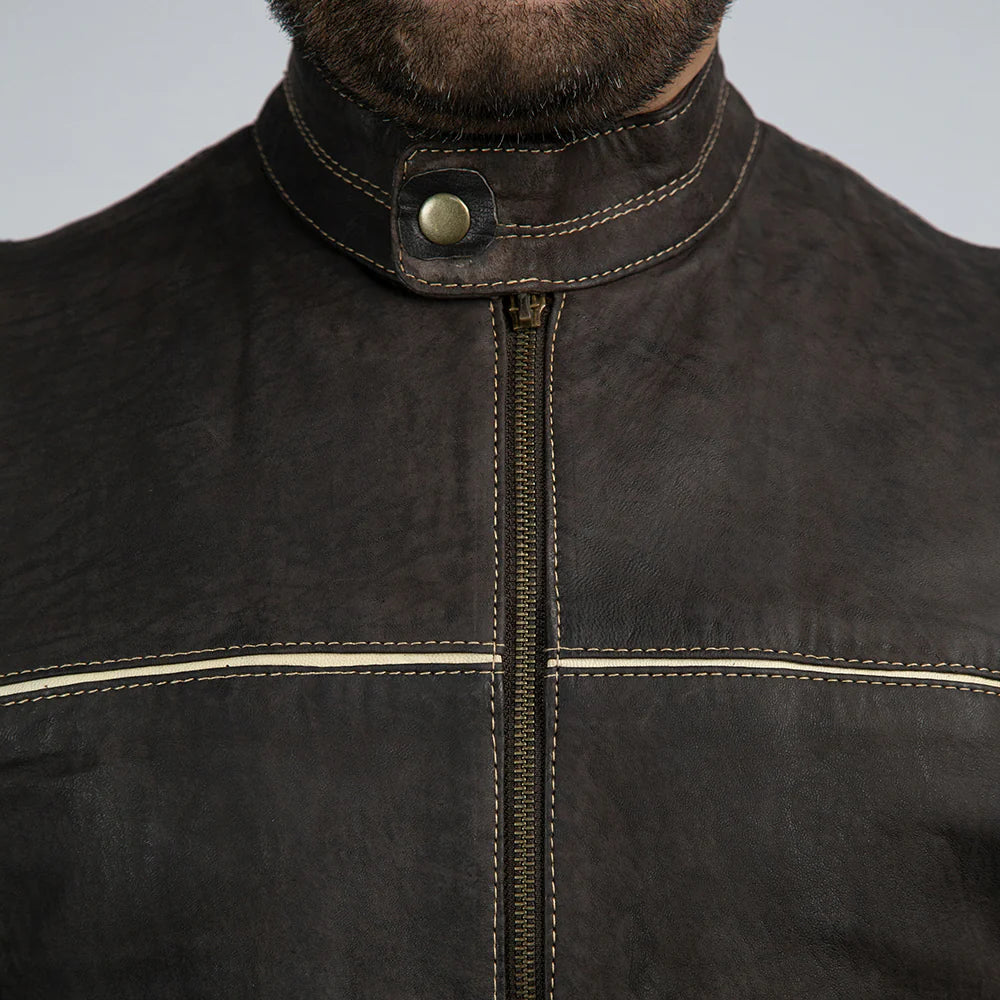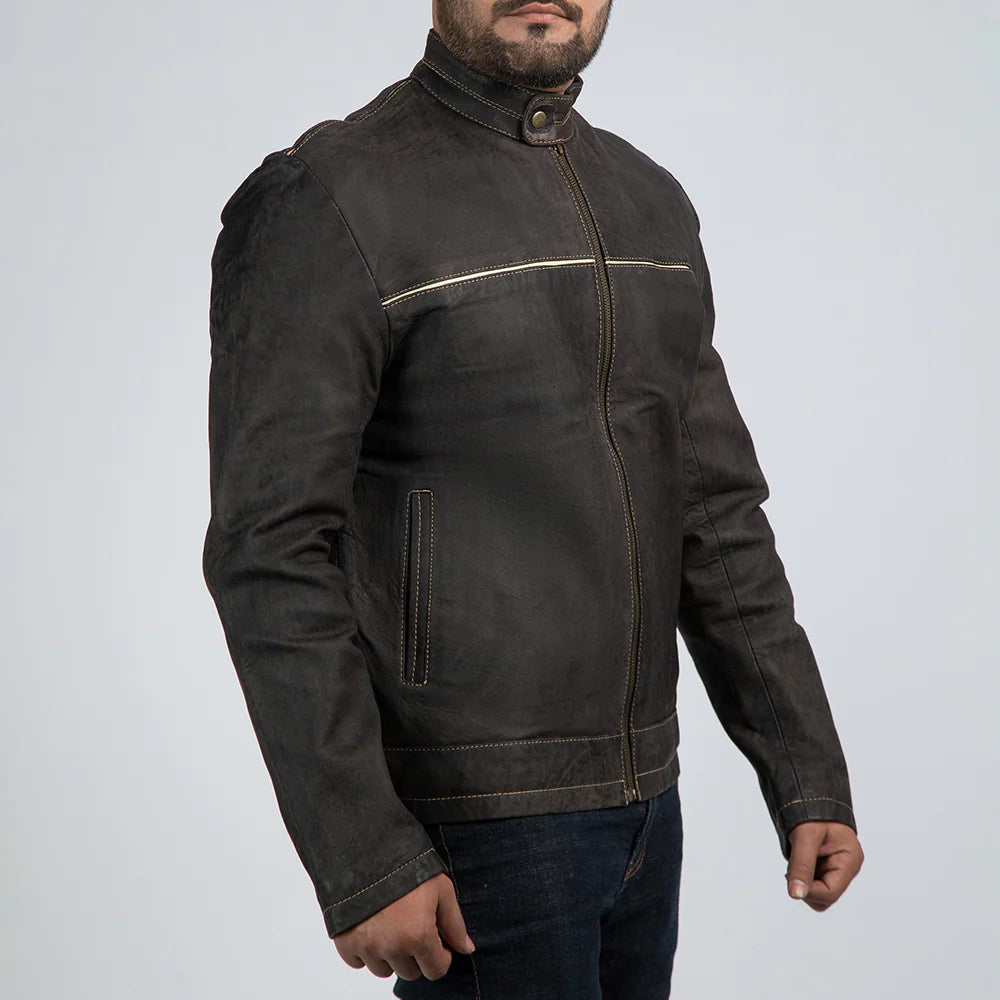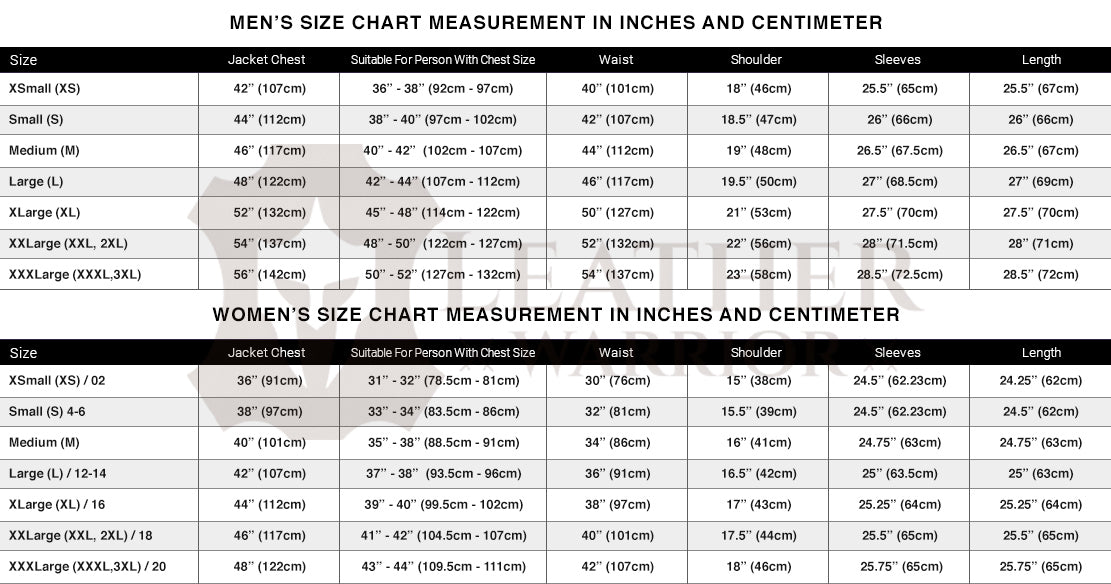 Guaranteed Safe Checkout
Dark Brown Suede Biker Jacket
Share
Guaranteed Safe Checkout
Leather Warrior Elegance: Elevate your style with our Dark Brown Suede Biker Jacket for men, a testament to the enduring allure of leather craftsmanship.
Grade-A Leather: Crafted from high-quality Grade-A full grain leather, this jacket ensures durability and sophistication, making it a must-have for any leather enthusiast.
Strap Collar with Button: The biker jacket features a stylish strap collar with a button, adding a touch of uniqueness to your look and embracing the spirit of a true leather warrior.
Functional Design: With two outer pockets and an inner pocket, practicality meets style, providing ample storage for your essentials and enhancing the jacket's overall appeal.
Branded YKK Zipper: The zipper closure, branded with YKK, not only ensures a secure fit but also adds a luxurious element to this fashion-forward leather jacket.
Polyester/Cotton Lining: Experience comfort with the polyester/cotton lining, making this jacket perfect for all-day wear, embodying the essence of Leather Warrior's commitment to quality.
Fashion-Forward Sleeves: Full-length sleeves and simple cuffs contribute to the jacket's fashion-forward style, making it a standout piece in your wardrobe.
Timeless Appeal: Embrace the timeless appeal of this Dark Brown Suede Biker Jacket, available for sale now to redefine your style journey with Leather Warrior.
Dark Brown Suede Biker Jacket Gender Men Color Dark Brown Material Grade-A Leather Leather Finish Full Grain Style Biker Jacket Collar Style Strap With Button Sleeves Full Sleeves Pockets 2 Outer Pockets and Inner Pocket Lining Polyester/Cotton Lining Zipper Branded YKK Closure Style Zipper Cuffs Simple Fashion-forward style matched with superior construction. This full-grain leather biker jacket for men is made with grade-A leather and features a strap collar with button, full-length sleeves, two outer pockets, and an inner pocket. The branded YKK zipper and simple cuffs provide an extra touch of luxury.