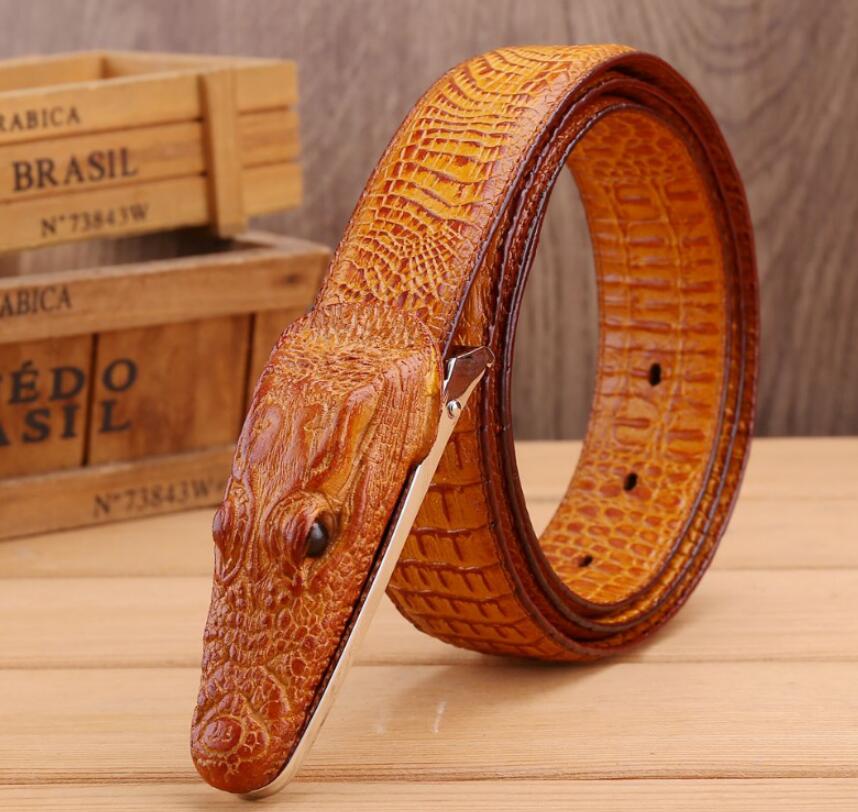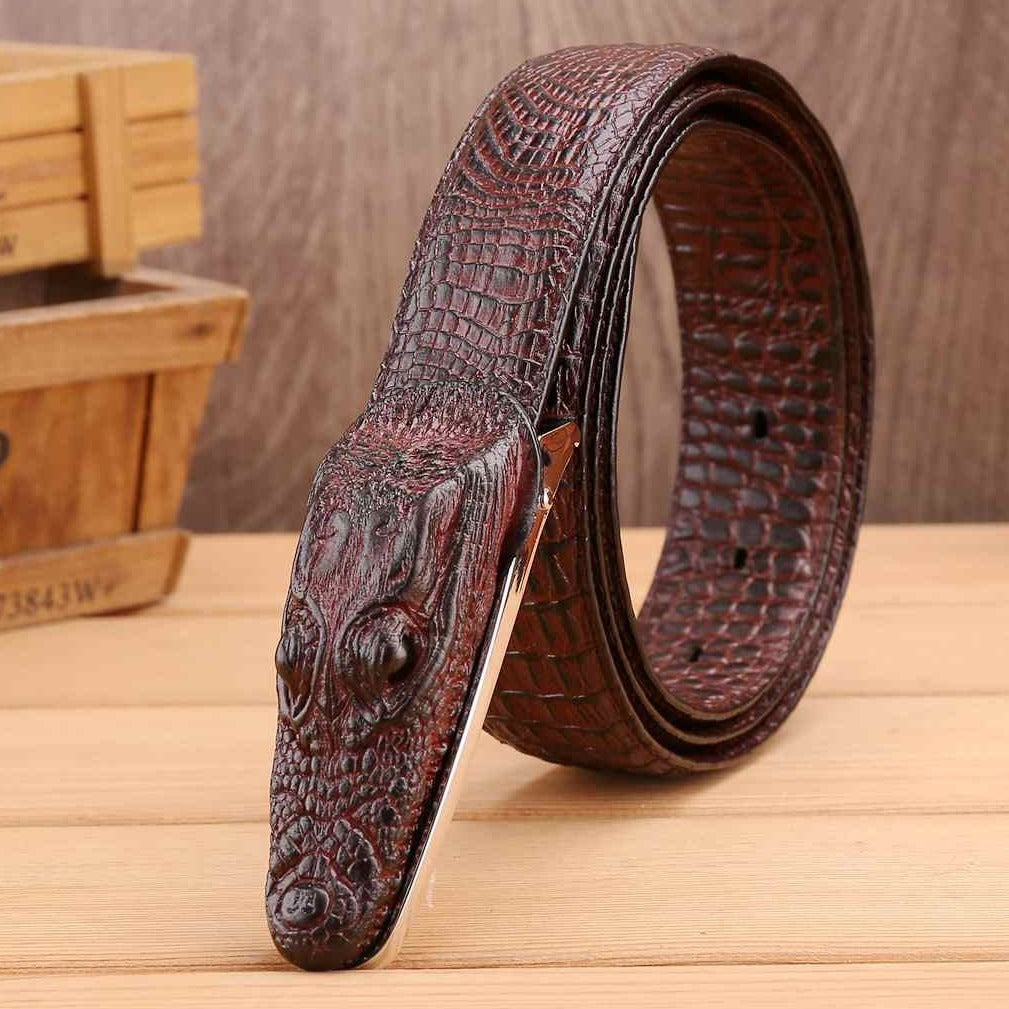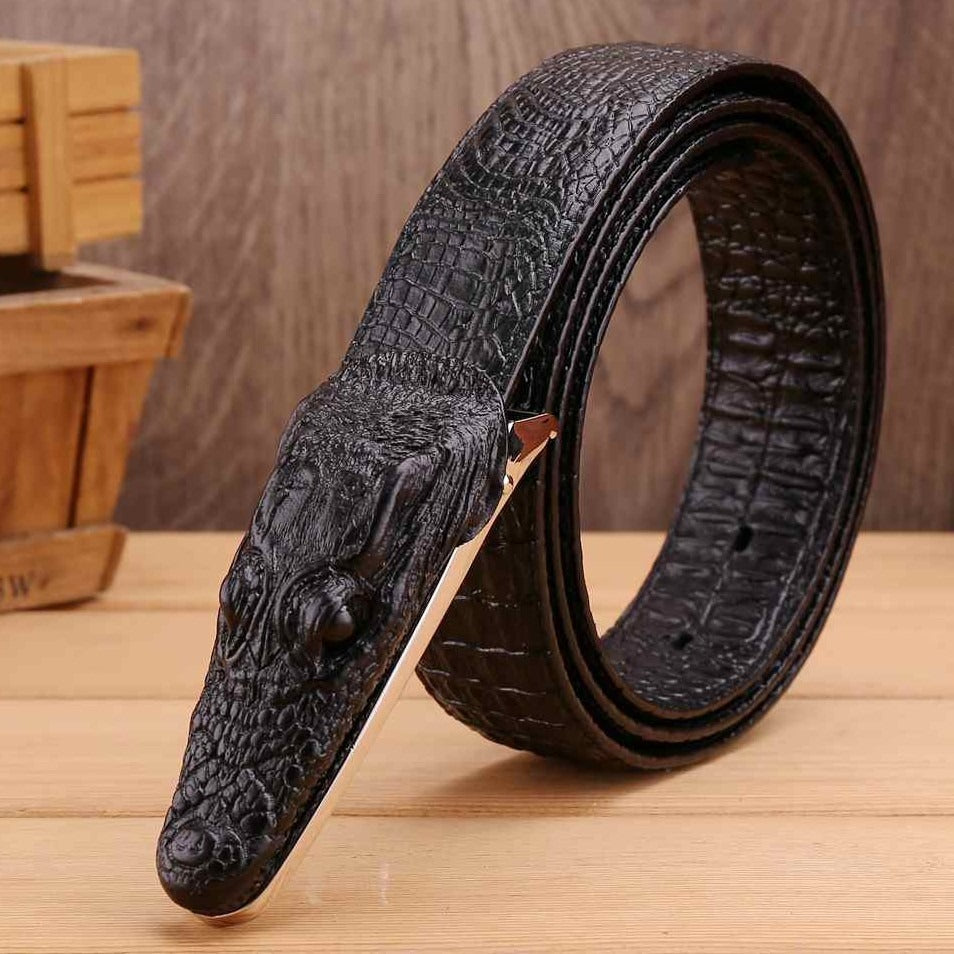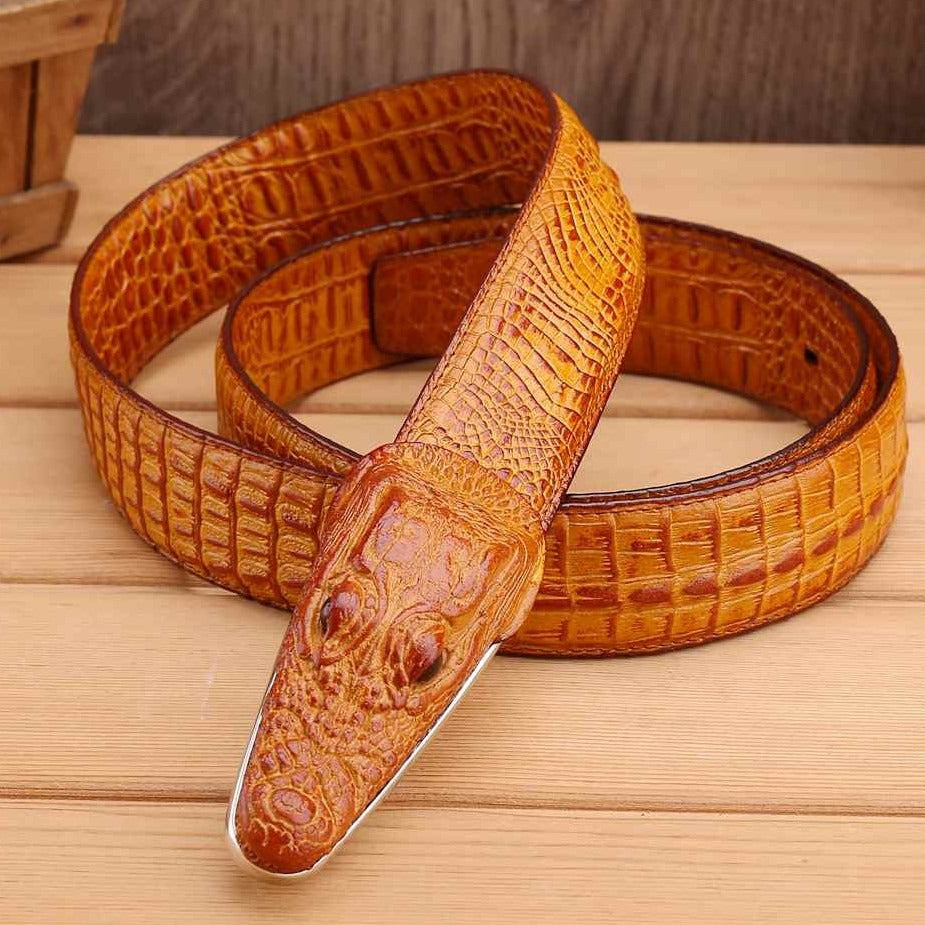 Guaranteed Safe Checkout
Luxury Alligator Design Cowhide Leather Crocodile Belts for Men
Share
Guaranteed Safe Checkout
Luxury Crocodile Belt:

Elevate your style with our genuine leather crocodile belt, designed for the discerning leather warrior.

Premium Materials:

Crafted from high-quality two-layer cowhide leather, ensuring durability and a luxurious feel.

Alloy Buckle:

Features an exquisite alloy buckle, combining functionality with a touch of sophistication.

Versatile Colors:

Choose from classic colors like black, coffee, camel, and reddish brown to match your leather jacket or any outfit.

Adjustable Width and Length:

The belt offers versatility with an adjustable width (2-4 cm) and various lengths (115-130 cm), catering to individual preferences.

Perfect for Every Occasion:

Whether you're heading to a business meeting or a casual outing, this crocodile belt complements any leather bag or wallet.

Fashionable and Functional:

Strike the perfect balance between fashion and function, making a bold statement as a true leather warrior.

Ideal Gift:

A thoughtful and stylish gift for those who appreciate quality leather accessories.

Complete Your Collection:

Pair it with your favorite leather jacket, wallet, or any other leather product for a cohesive and fashionable ensemble.
Indulge in luxury with our Alligator Design Cowhide Leather Crocodile Belts for Men, meticulously crafted from genuine two-layer cowhide leather. The belt boasts an exquisite alloy buckle, offering a perfect blend of style and functionality. Its versatile design comes in classic colors like black, coffee, camel, and reddish brown, ensuring it complements any leather warrior's wardrobe. With an adjustable width ranging from 2-4 cm and lengths available in 115-130 cm, this belt caters to diverse preferences. Elevate your fashion statement and experience the opulence of this leather accessory, suitable for pairing with any leather bag, wallet, or product in your collection.