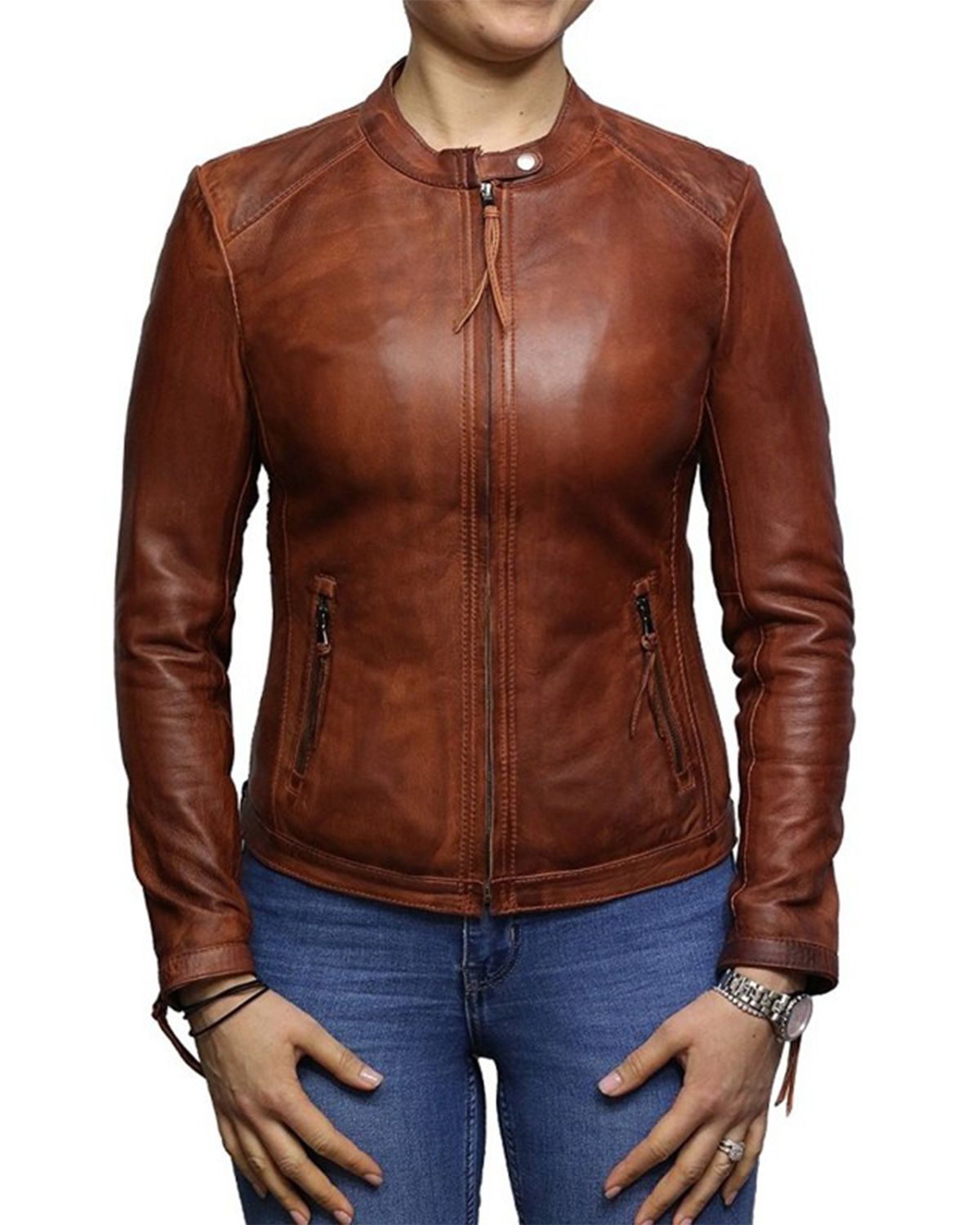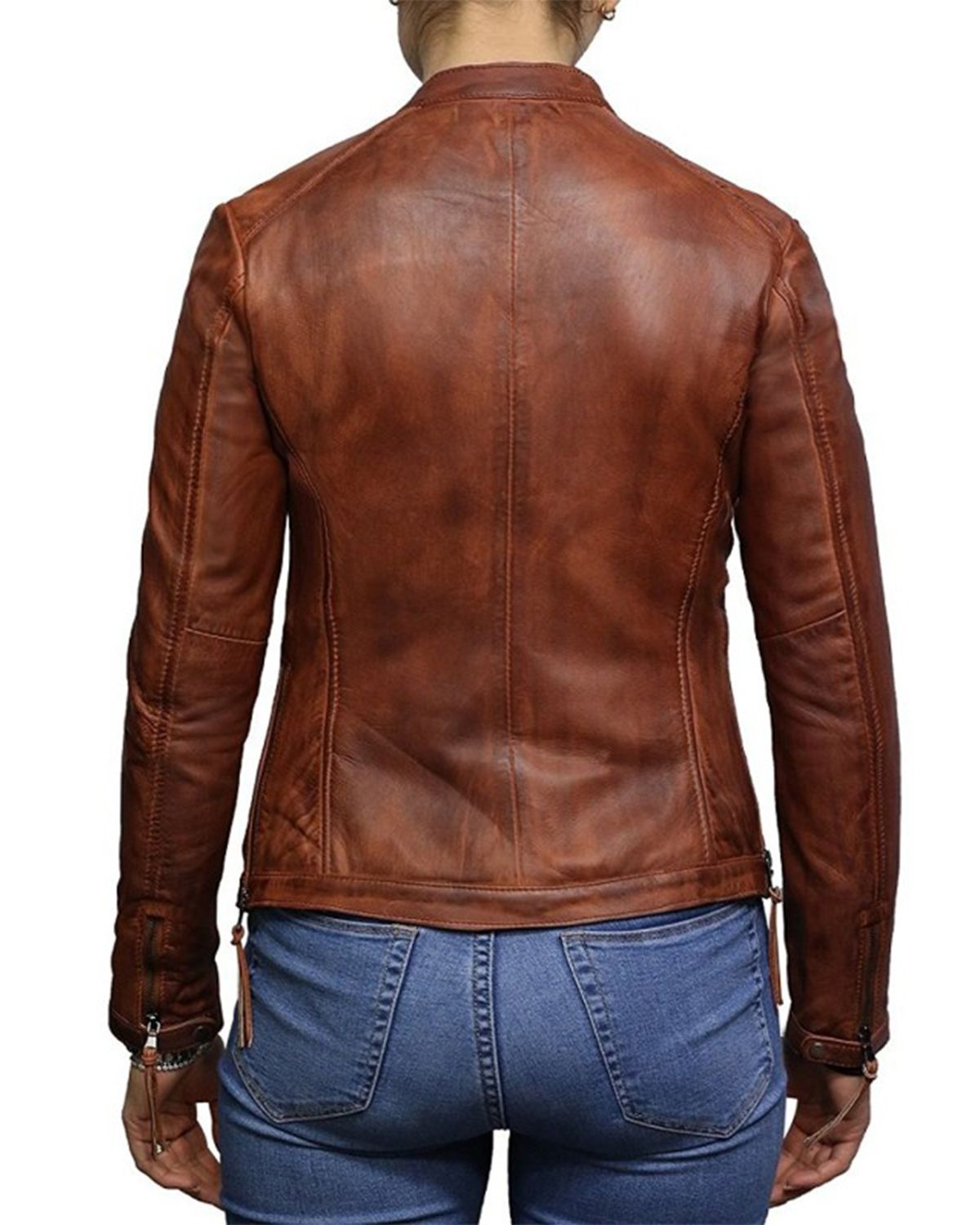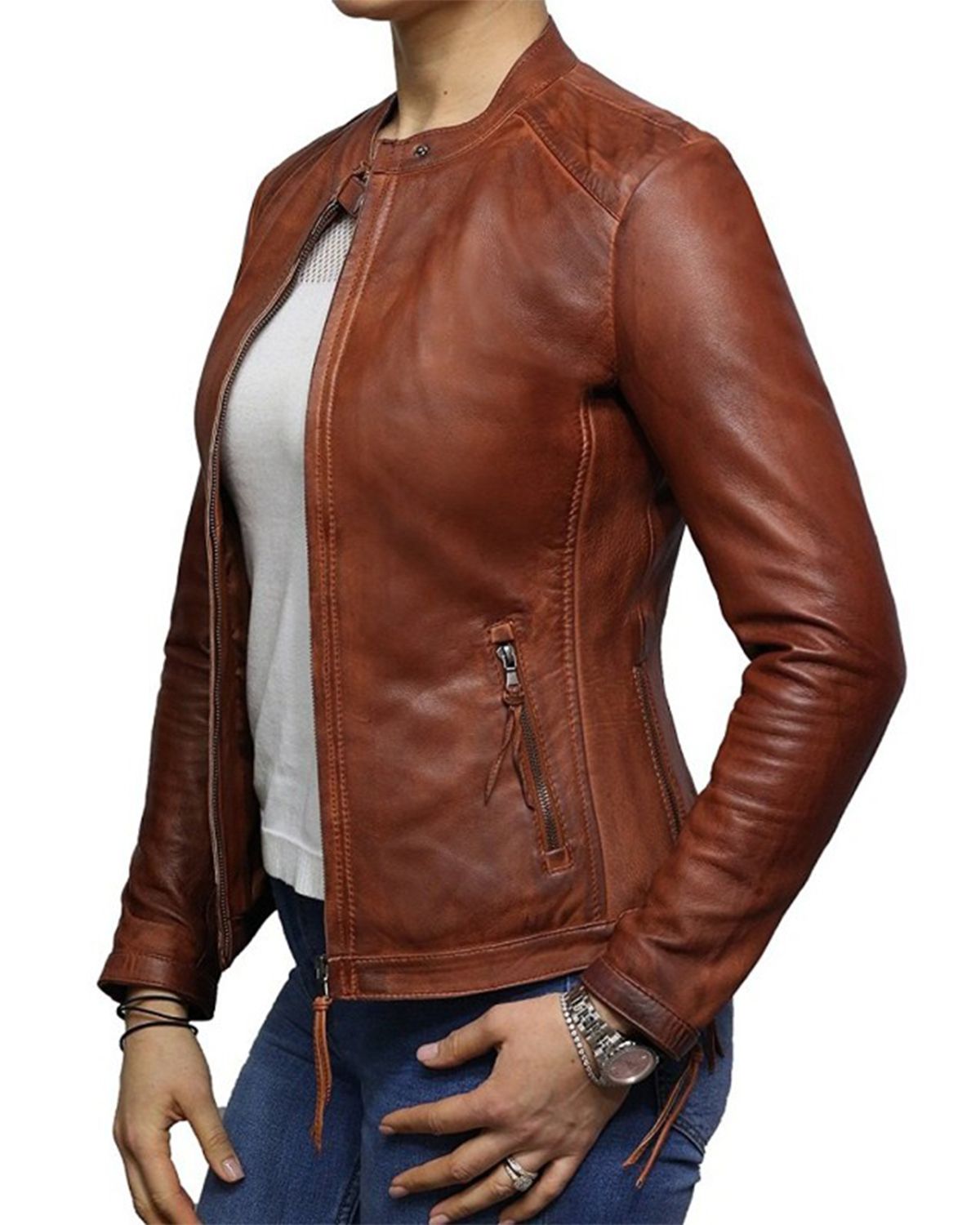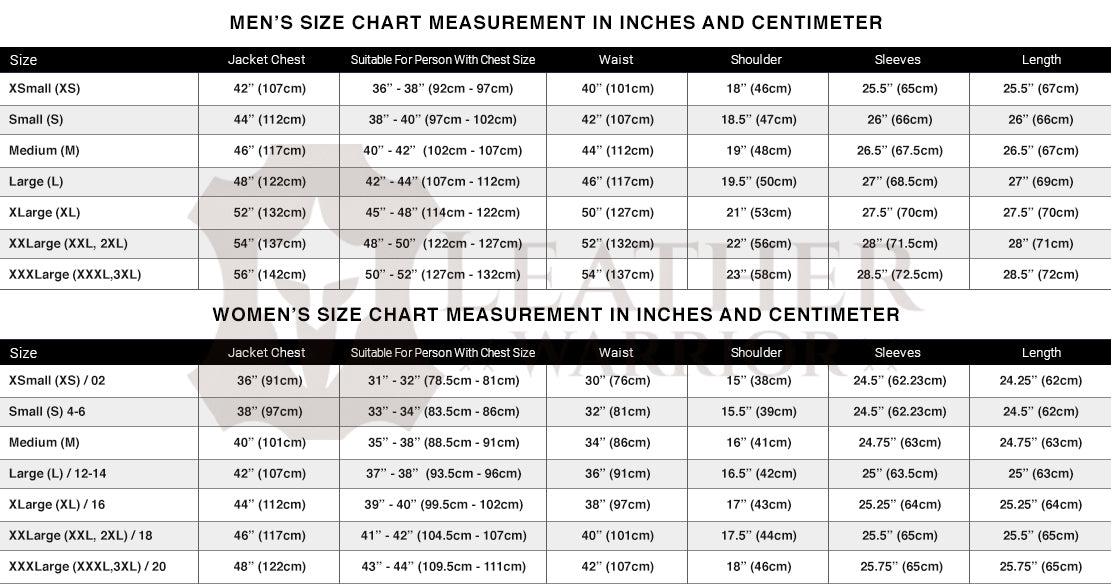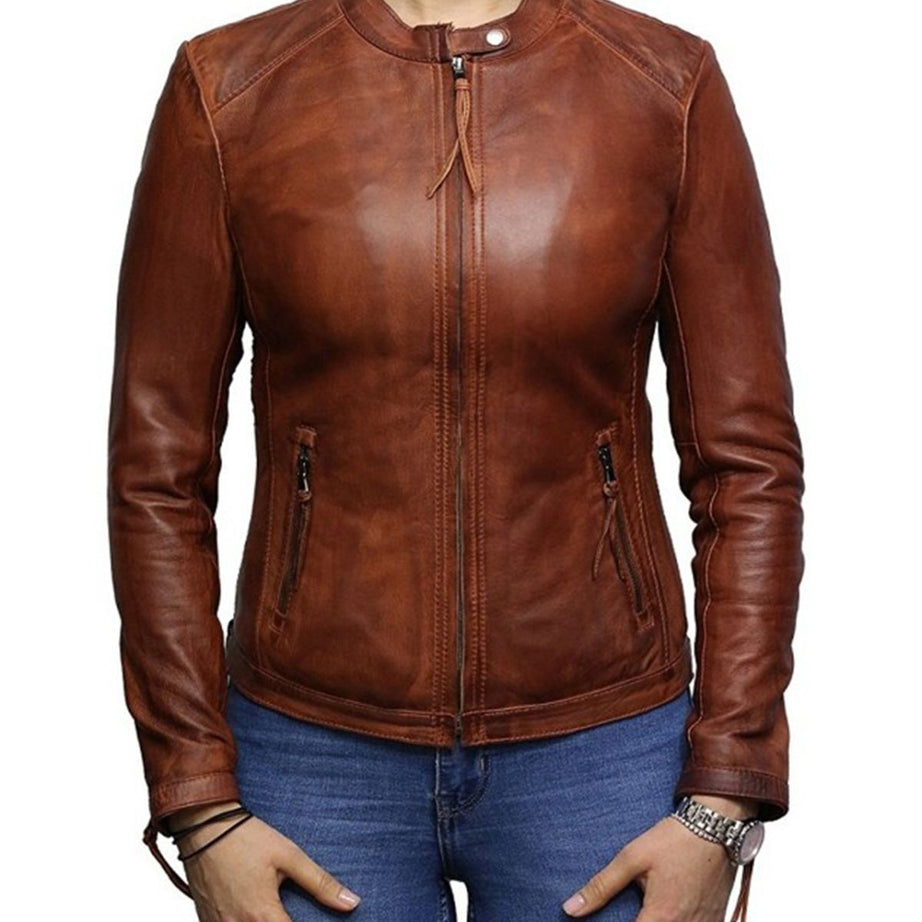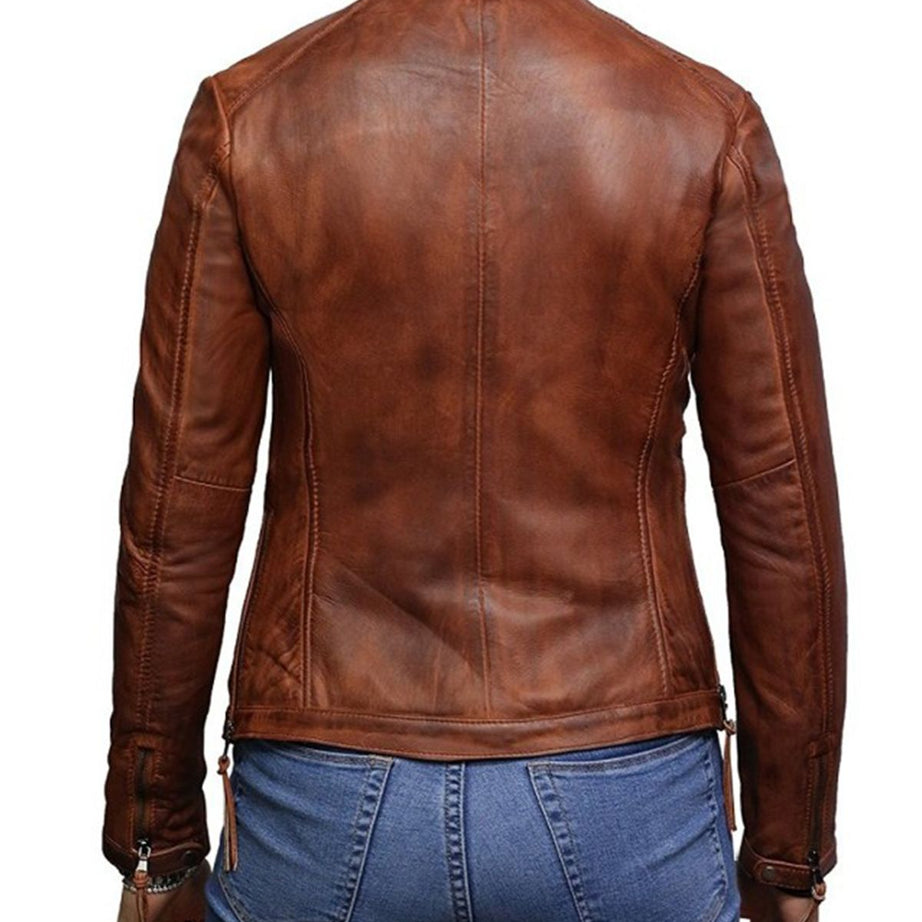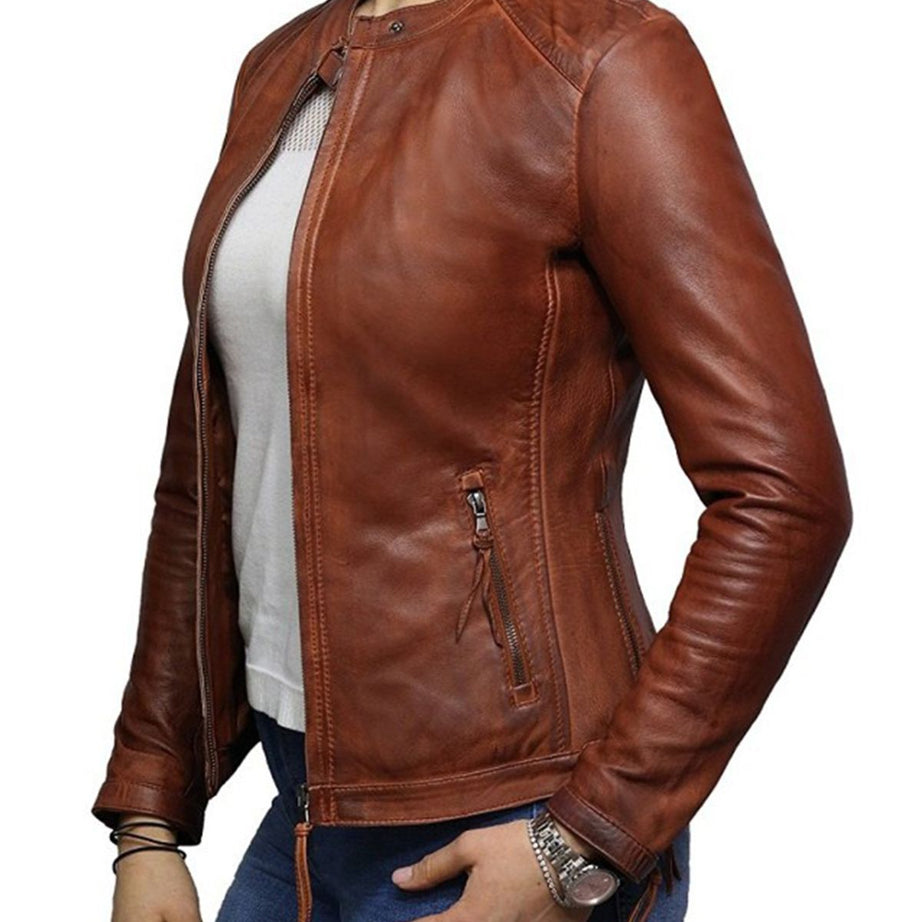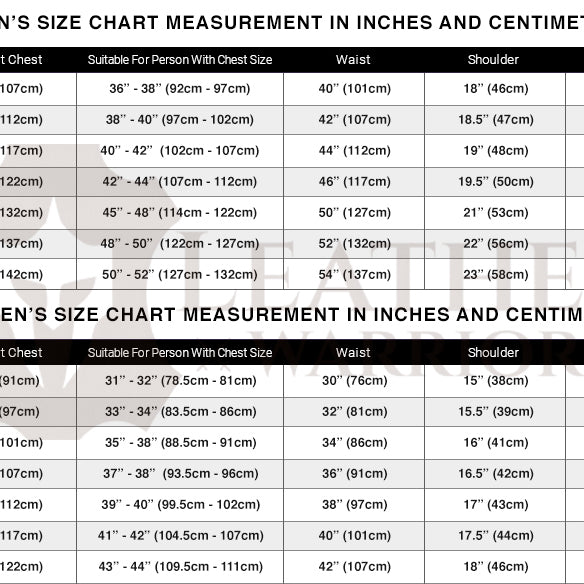 Enlarge photo
Guaranteed Safe Checkout
Women's Waxed Brown Biker Real Sheepskin Leather Jacket
Share
Guaranteed Safe Checkout
Material: Crafted from genuine sheepskin leather, offering a premium and authentic feel
Fit: Slim fit style for a sleek and fashionable appearance
Color: Waxed brown color, providing a unique and stylish look
Closure: Front zip closure for ease of wear and a modern touch
Design: Stylish fashion side zipper design, adding a contemporary edge
Sleeves: Full-length sleeves with zipper cuffs, allowing for personalized styling
Collar: Stand-Up style collar for a bold and confident presence
Lining: Viscose lining inside for added comfort and warmth
Pockets: Two outside pockets for practicality and convenience
Statement Piece: This Leather Warrior jacket is more than just clothing; it's a statement piece. With its slim fit, waxed brown color, and modern design elements, it's perfect for those who want to embrace comfort and style simultaneously.
Women's Waxed Brown Biker Real Sheepskin Leather Jacket Genuine sheepskin leather Slim fit style Waxed brown color Front zip closure Stylish fashion site zipper design Full-length sleeves with zipper cuffs Stand-Up style collar Viscose lining inside Two outside pockets This Leather Warrior is equipped with a slim yet fierce fit, plus durable waxed brown sheepskin leather and sleek front zipper. Layer with the full-length sleeves and zipper cuffs for a fashion-forward statement. Whether you're out and about or just lounging, you'll take on any day in comfort and style.