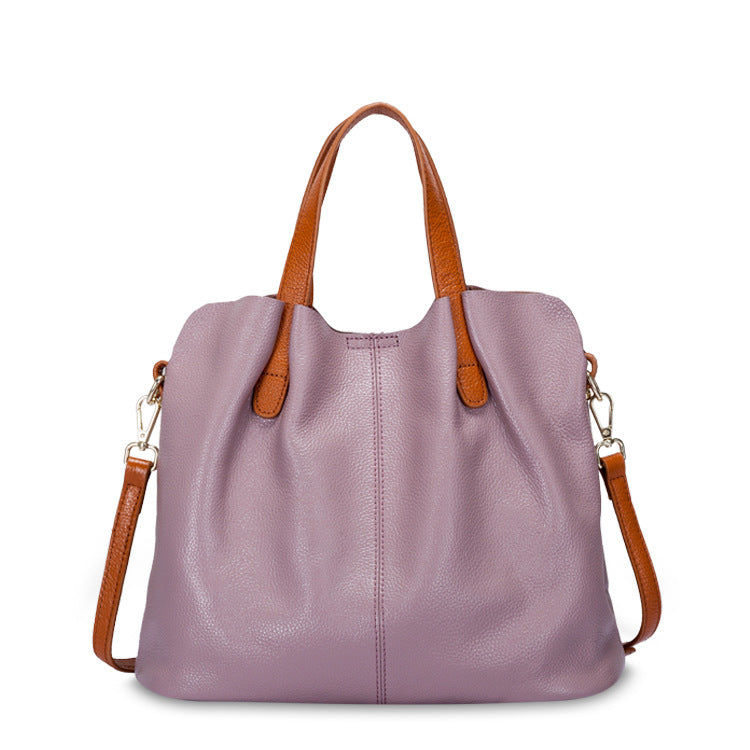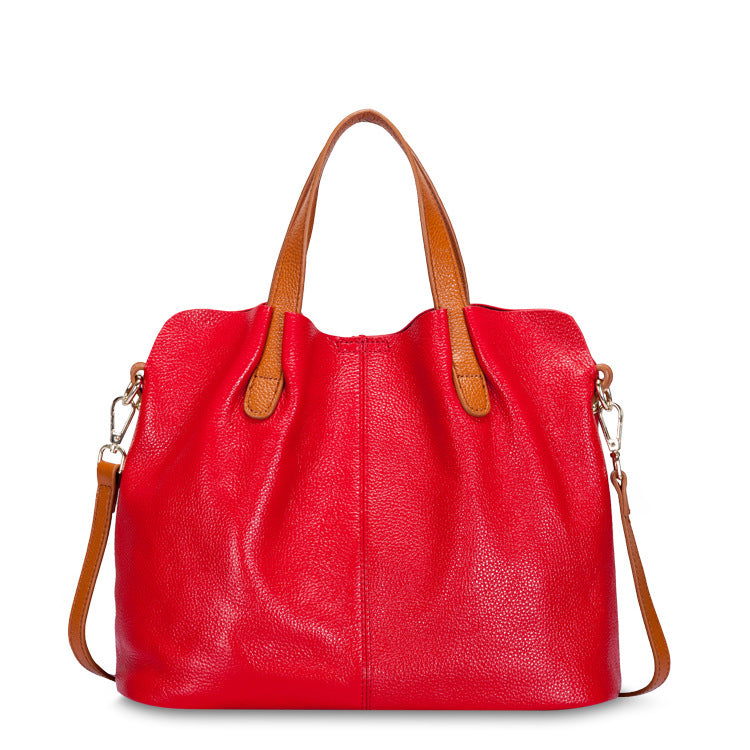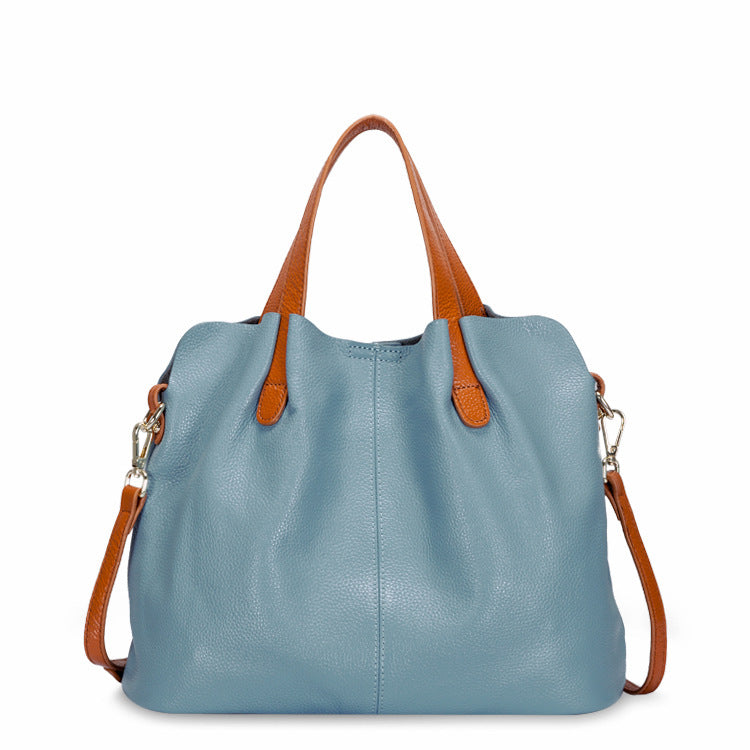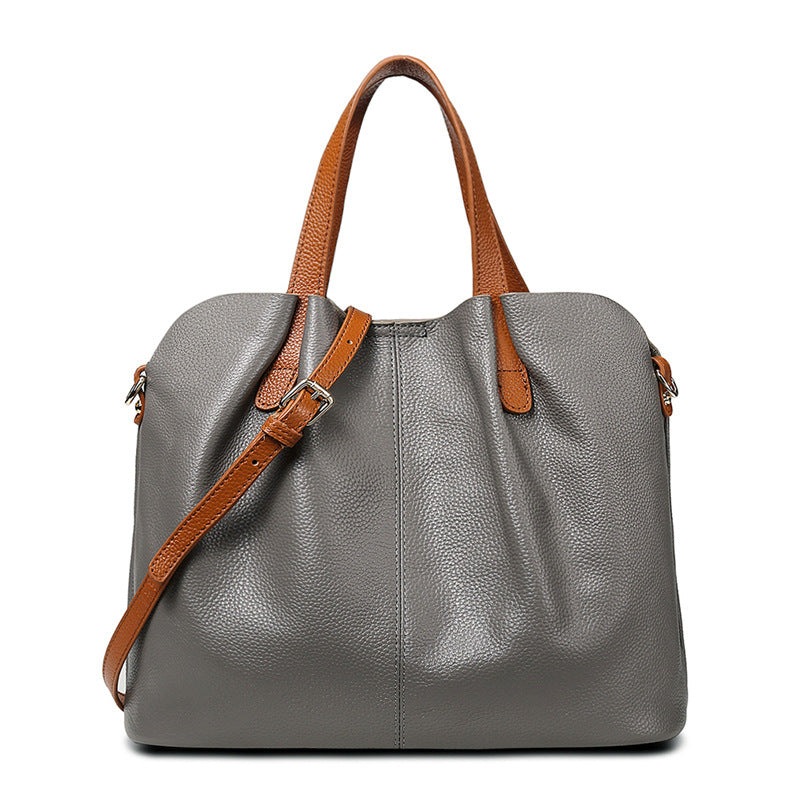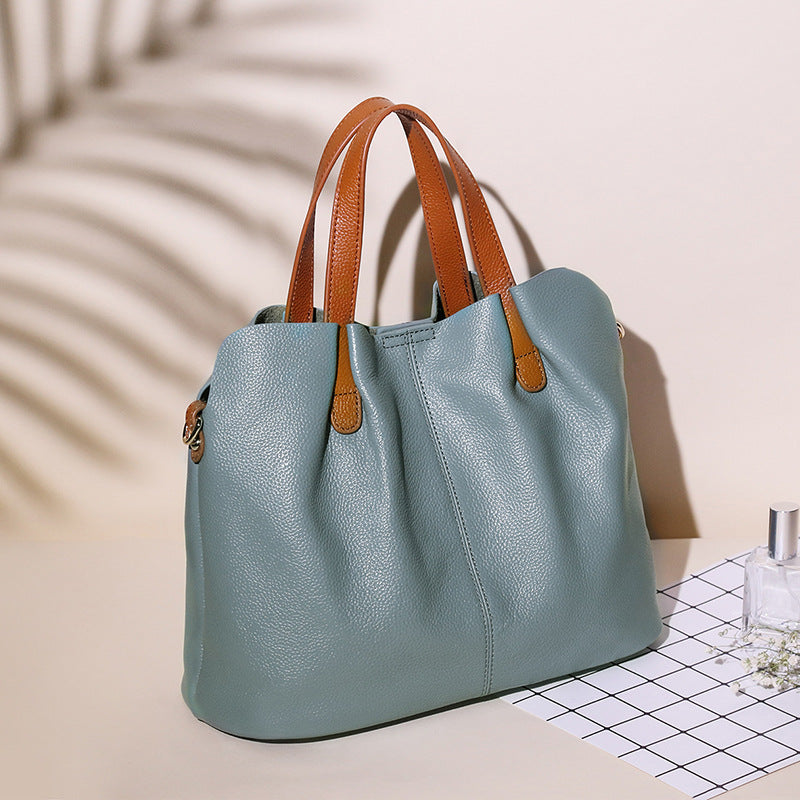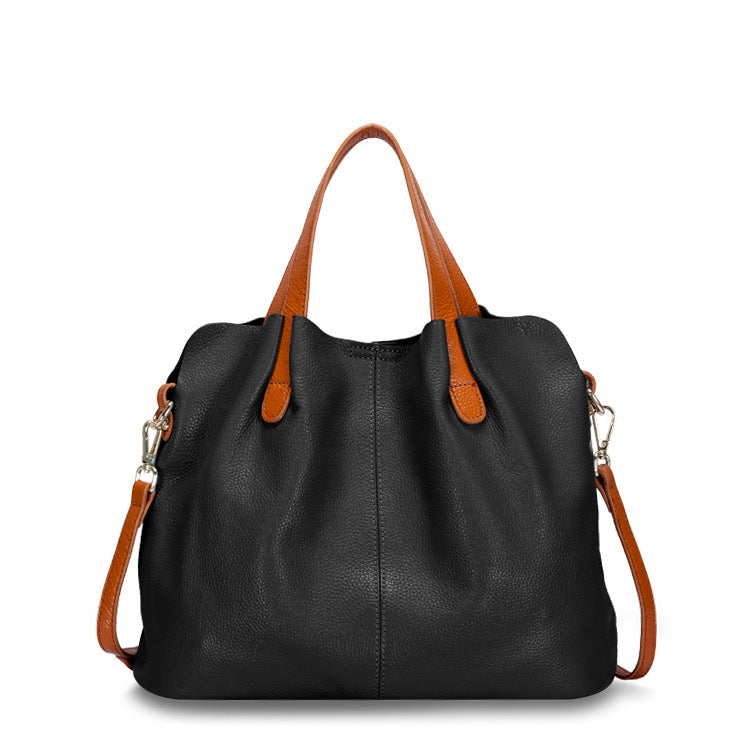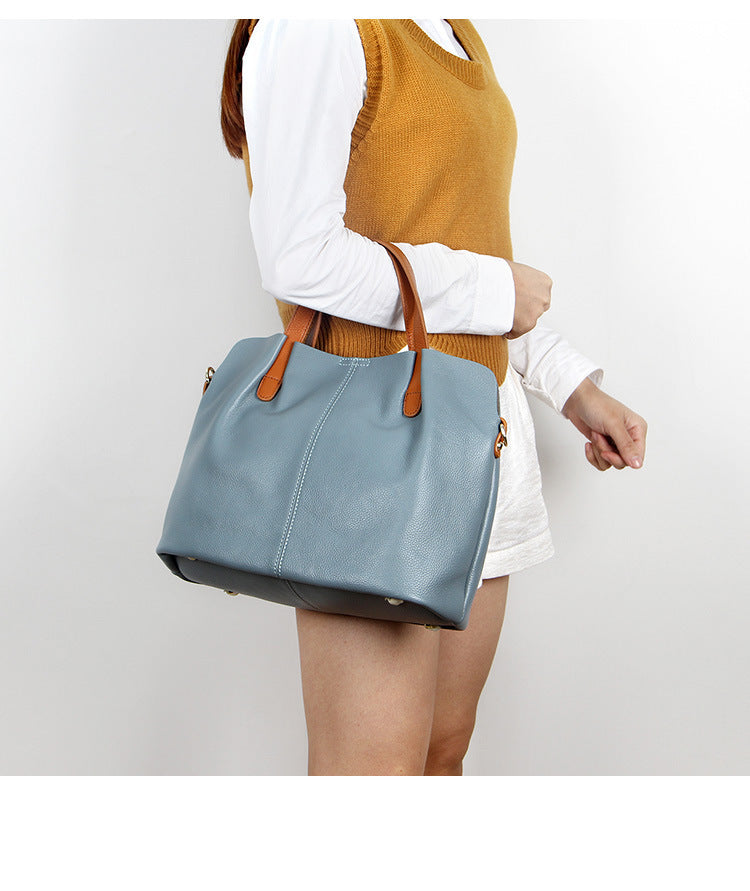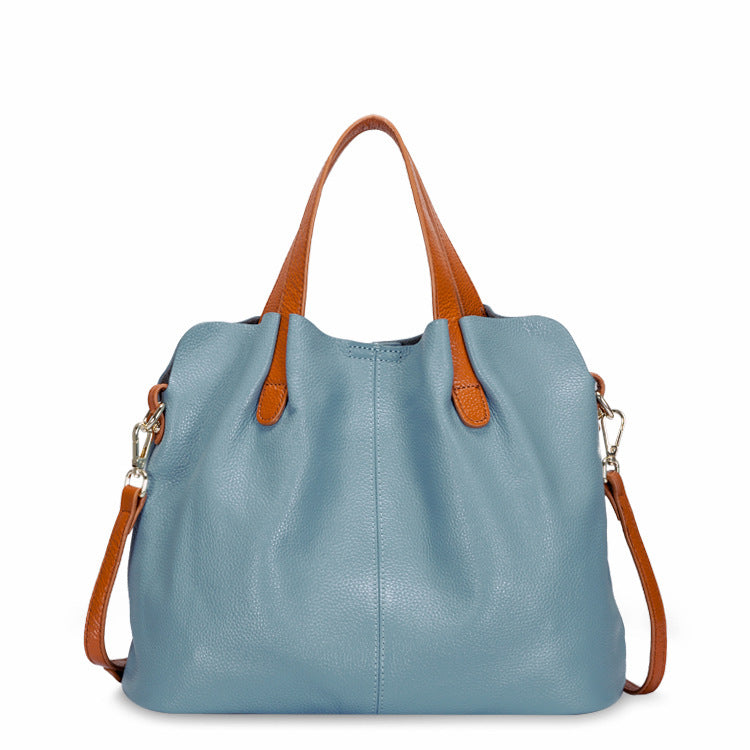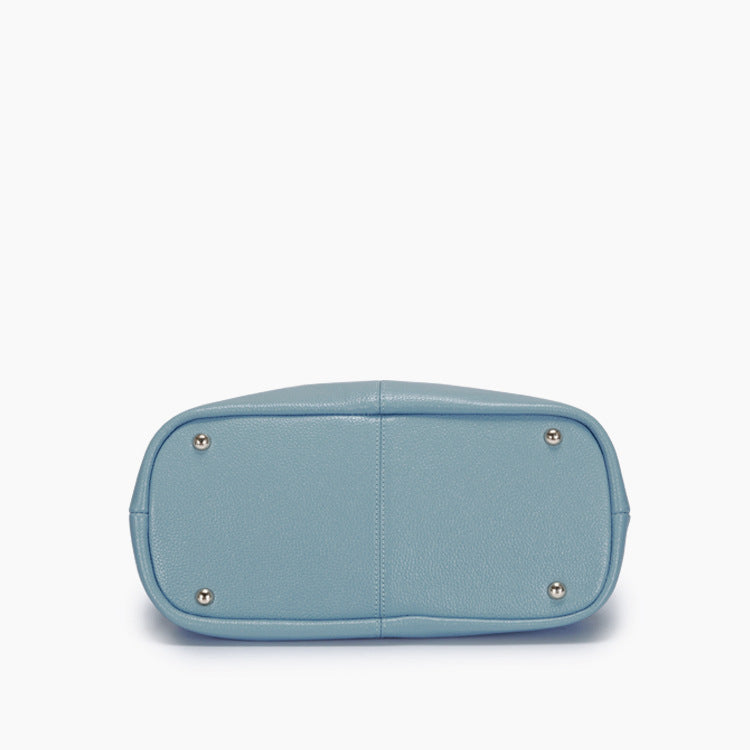 Guaranteed Safe Checkout
Women's Cow Leather Shoulder Bag in Large Size
Share
Guaranteed Safe Checkout
Material: Crafted from high-quality cow leather for durability and a timeless aesthetic.
Design: Features a lychee pattern, adding a touch of sophistication to the overall design.
Size: Medium-sized square vertical section provides ample space for your essentials.
Interior Structure: Multiple compartments, including a zipper pocket, mobile phone pocket, document pocket, interlayer zipper pocket, and camera insert pocket, ensuring efficient organization.
Closure: Secured with a reliable zipper for added protection of your belongings.
Comfortable Carry: Equipped with a soft handle for comfortable and easy carrying.
Lining: Polyester cotton lining enhances the bag's interior and adds a luxurious feel.
Versatile Style: Suitable for everyday wear, combining functionality with a fashionable leather warrior aesthetic.
每一针都嵌入包身
包边工艺结合纯熟的车缝线工艺,一针一线都精密穿梭连接牛皮之间,保证肩带的牢固性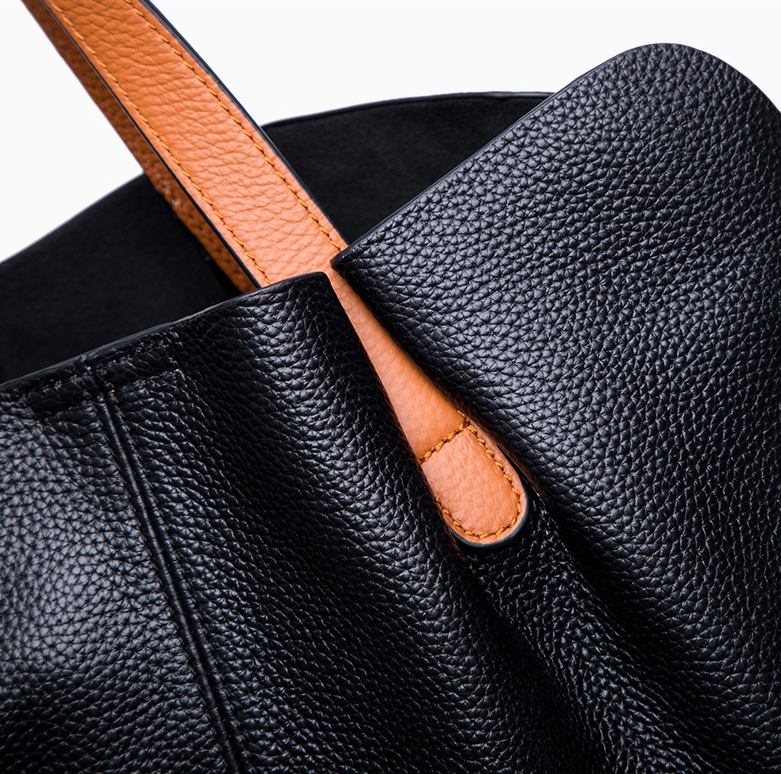 尺寸对比图
与12.9寸IPAD大小对比