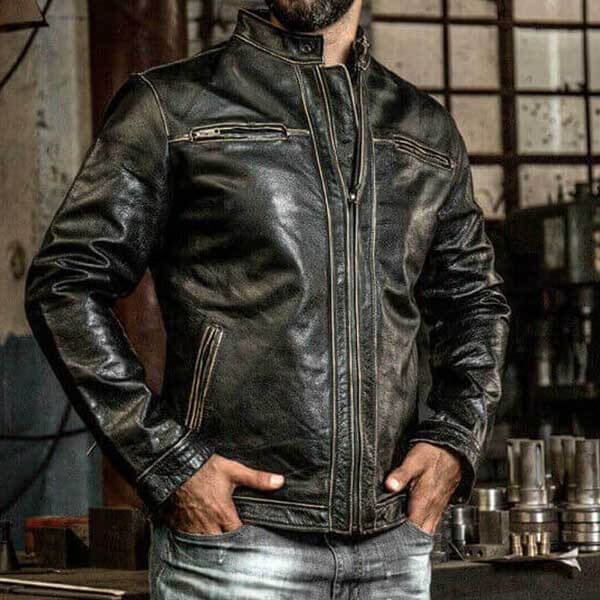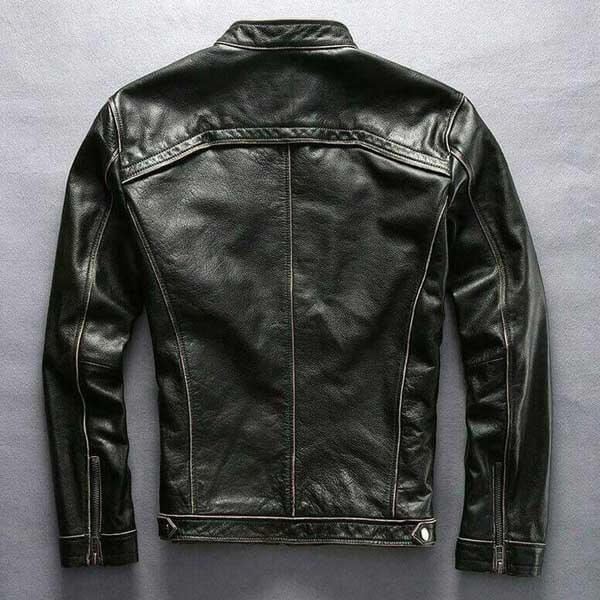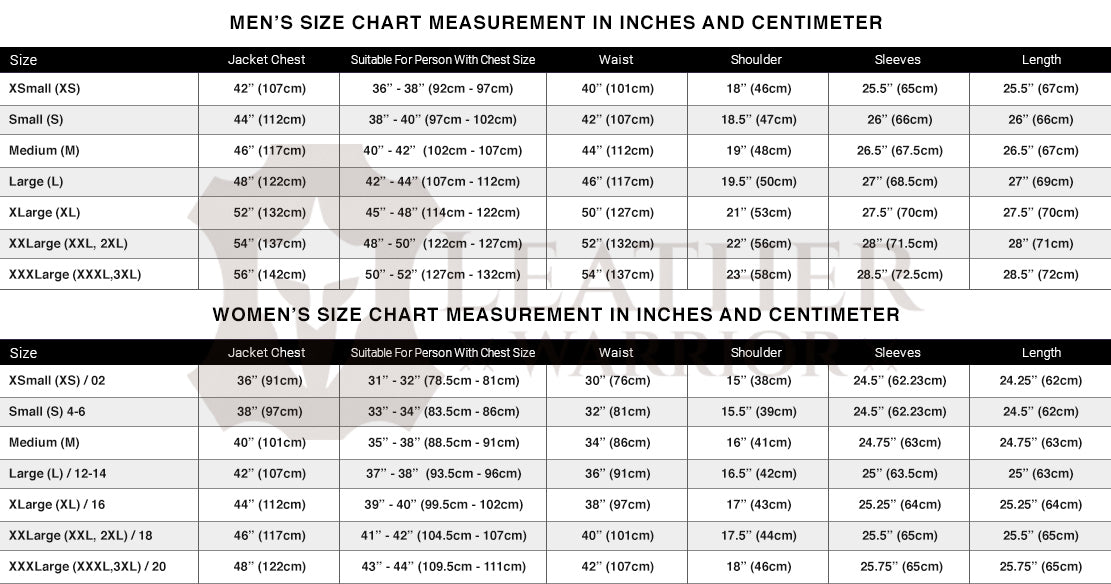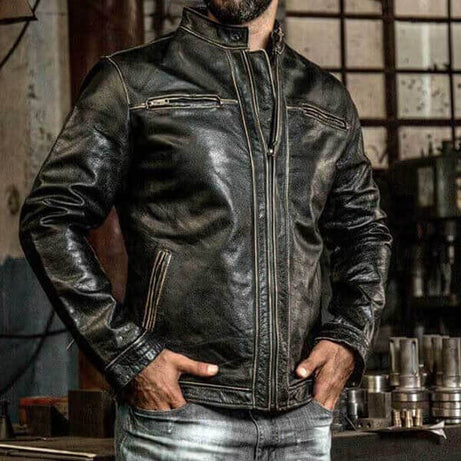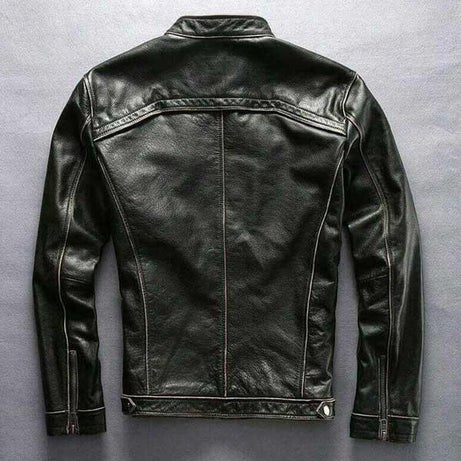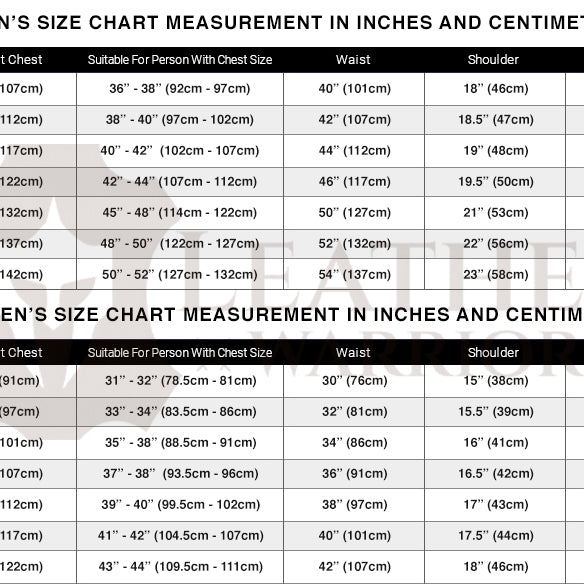 Enlarge photo
Guaranteed Safe Checkout
Men Motorcycle Vintage Black Cafe Racer Biker Leather Jacket
Share
Guaranteed Safe Checkout
Embrace the Leather Warrior spirit with our Men's Motorcycle Vintage Black Cafe Racer Biker Leather Jacket.
Crafted from soft leather for optimal comfort, warmth, and style.
Features a stand-up collar and full zipper closure, blending classic design with modern functionality.
Meticulously stitched for durability and a well-fitted silhouette.
Timeless Vintage Black color adds a touch of sophistication to your wardrobe.
Perfect for any occasion, this leather jacket is a must-have for fashion-forward individuals.
Elevate your style with a premium-grade leather jacket that speaks volumes about your commitment to quality and enduring fashion.
Secure your piece of timeless elegance with our leather jacket for sale.
Unleash the leather warrior within and make a statement wherever you go.
Each jacket is handcrafted individually, ensuring a unique and high-quality garment.