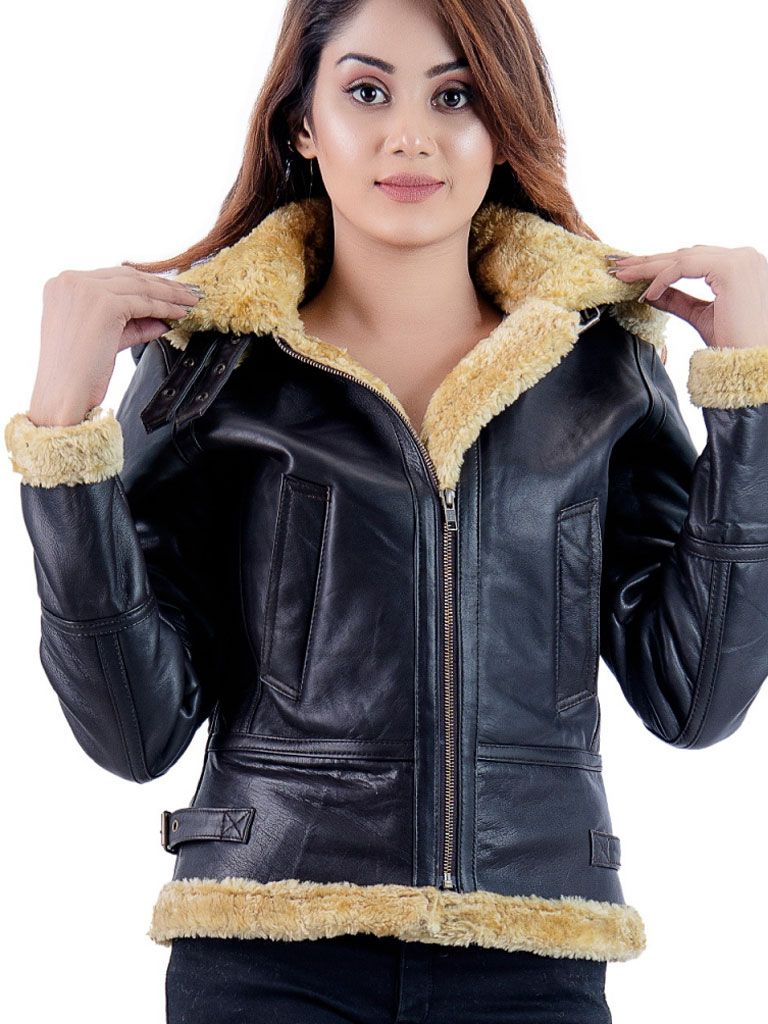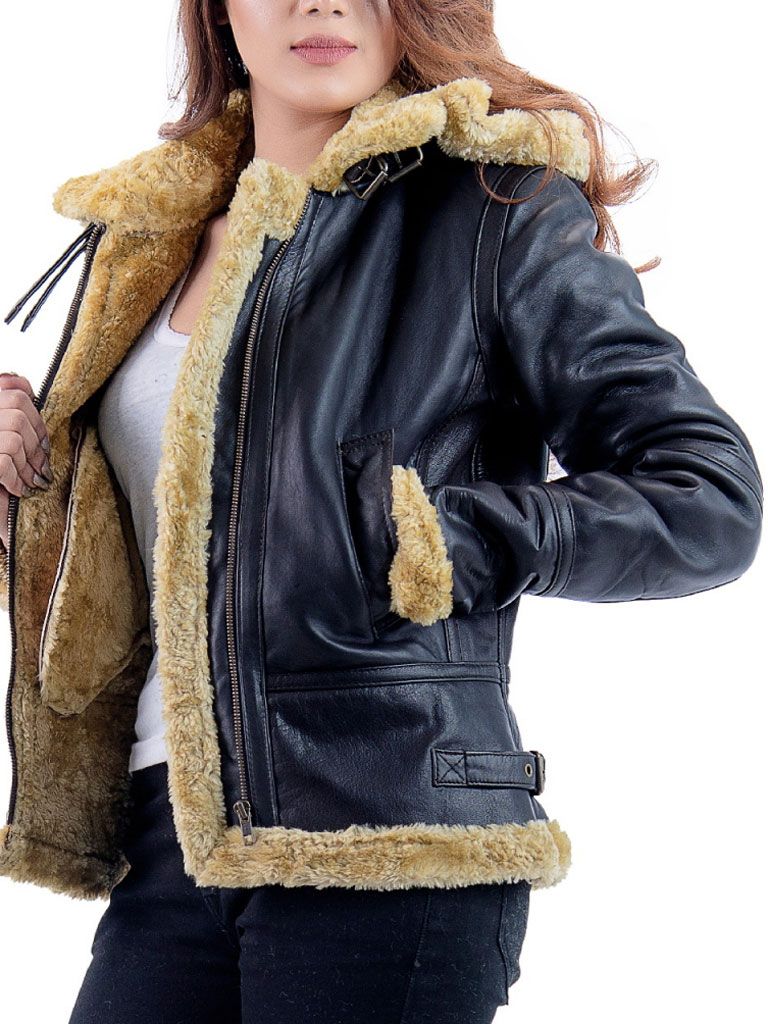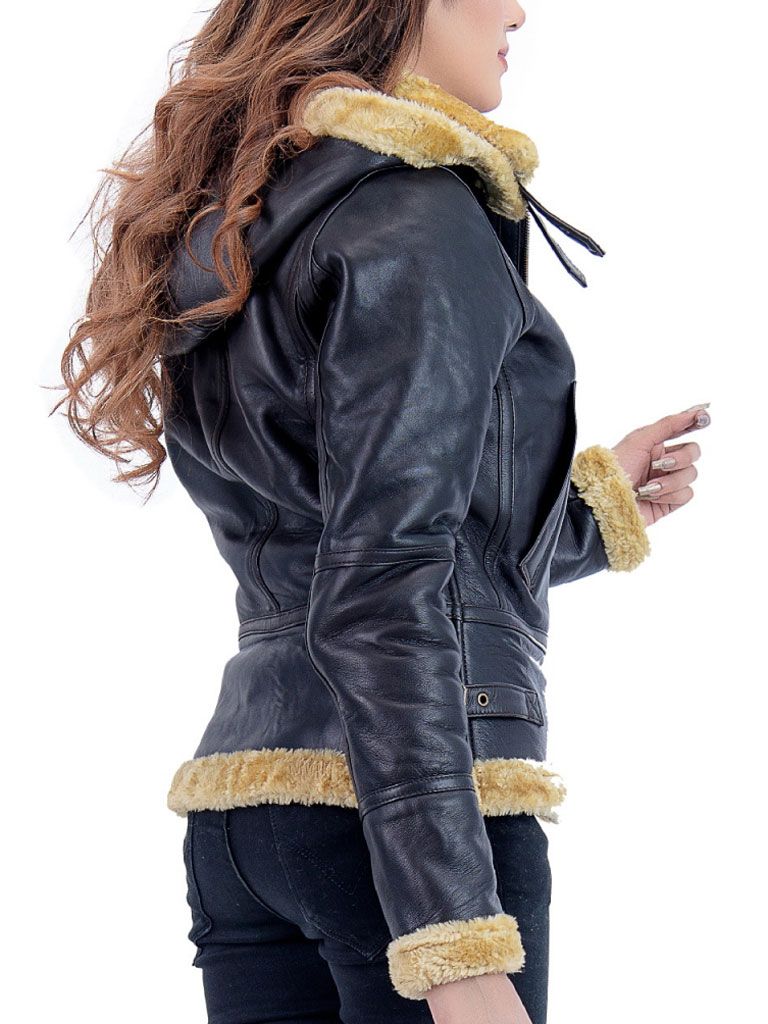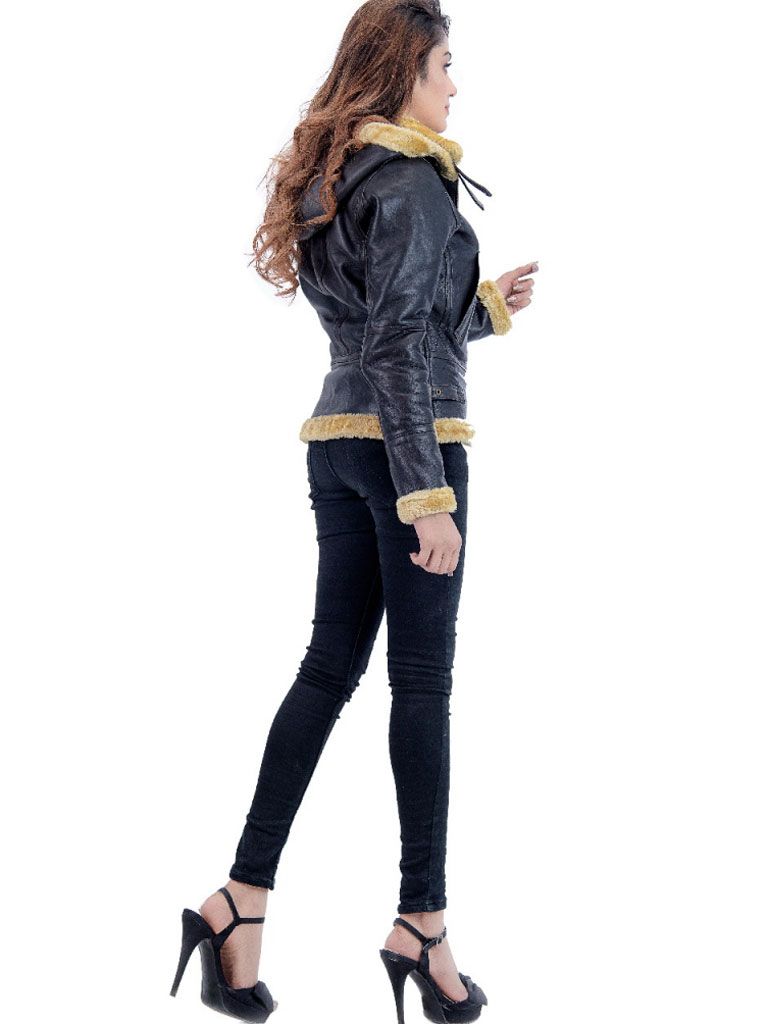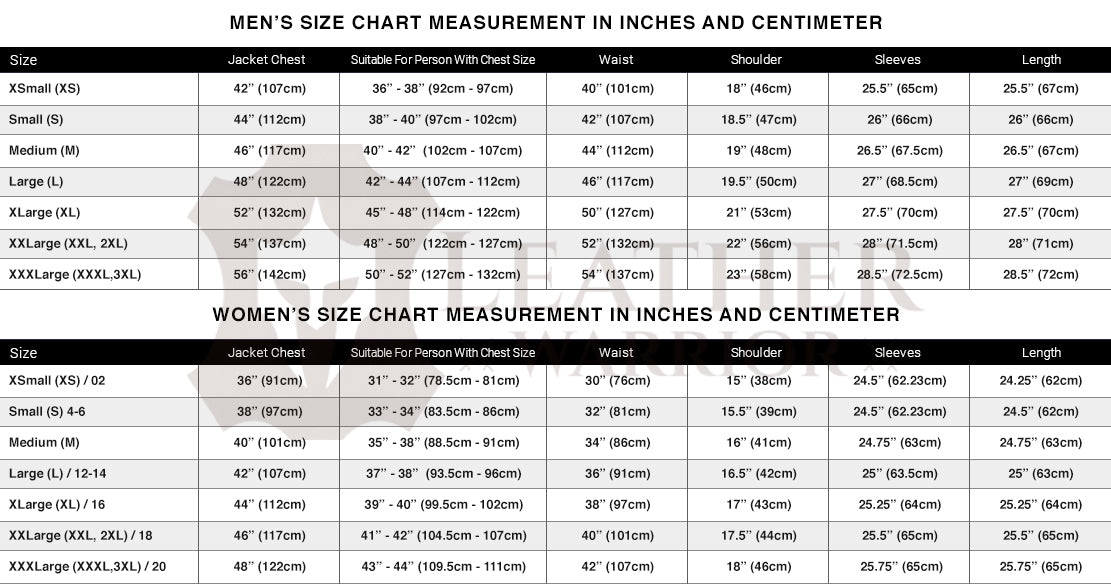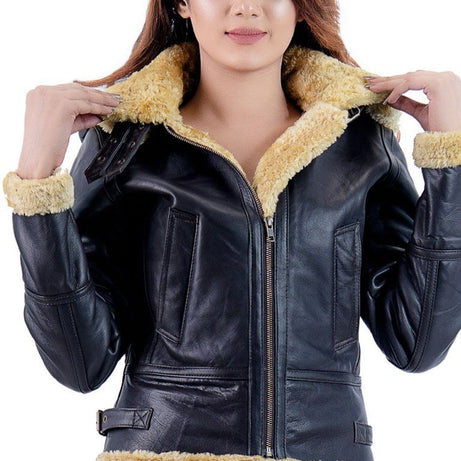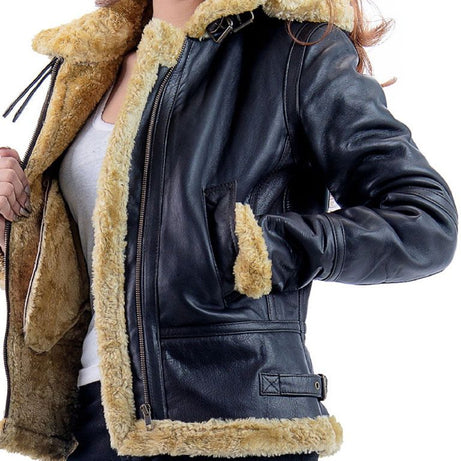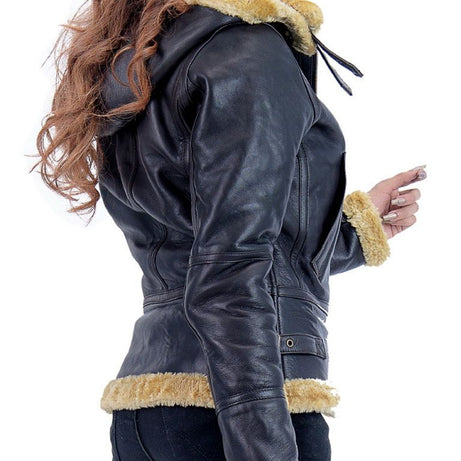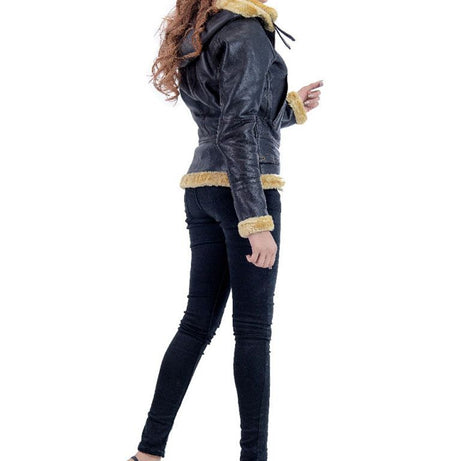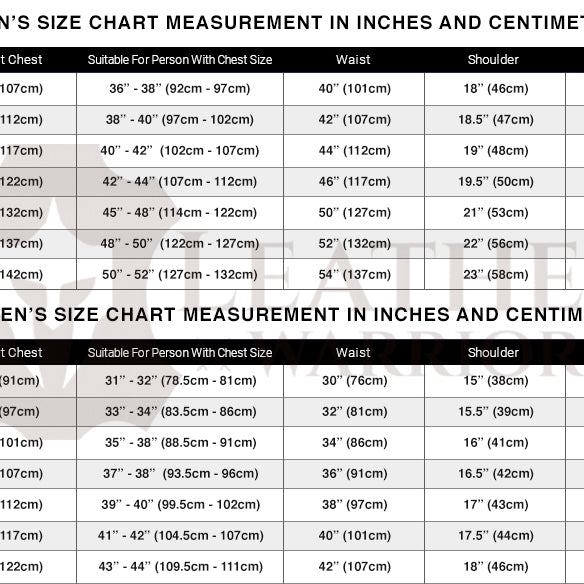 Enlarge photo
Guaranteed Safe Checkout
Women Black Faux Shearling Leather Jacket
Share
Guaranteed Safe Checkout
Leather Warrior Exclusive: Explore our collection of premium leather jackets for sale.
Crafted for Durability: Each jacket is made from high-quality sheepskin leather.
Comfortable and Warm: Faux fur inner lining ensures coziness during colder days.
Modern Front Zip Fastening: Stay on trend with a contemporary zipper closure.
Functional Design: Two side zip pockets for convenient storage.
Stylish High Collar: Enhanced with a strap for a fashionable touch.
Personalized Fit: Adjustable belt at the hem for a customized look.
Timeless Lapel Collar: Classic design for enduring style.
Winter Wardrobe Essential: Elevate your wardrobe with this leather warrior jacket.
Introducing our Black Faux Shearling Leather Jacket for Women—a true leather warrior's essential, available now in our exclusive collection of leather jackets for sale. Crafted from premium sheepskin leather, this jacket combines durability with timeless style. The faux fur inner lining ensures warmth and comfort during colder days, while the front zip fastening adds a touch of modernity. With two side zip pockets for functionality, a high collar featuring a stylish strap, an adjustable belt at the hem for a personalized fit, and a classic lapel collar, this jacket seamlessly blends practicality with sophistication. Elevate your winter wardrobe with this must-have piece that embodies enduring quality and cutting-edge fashion.