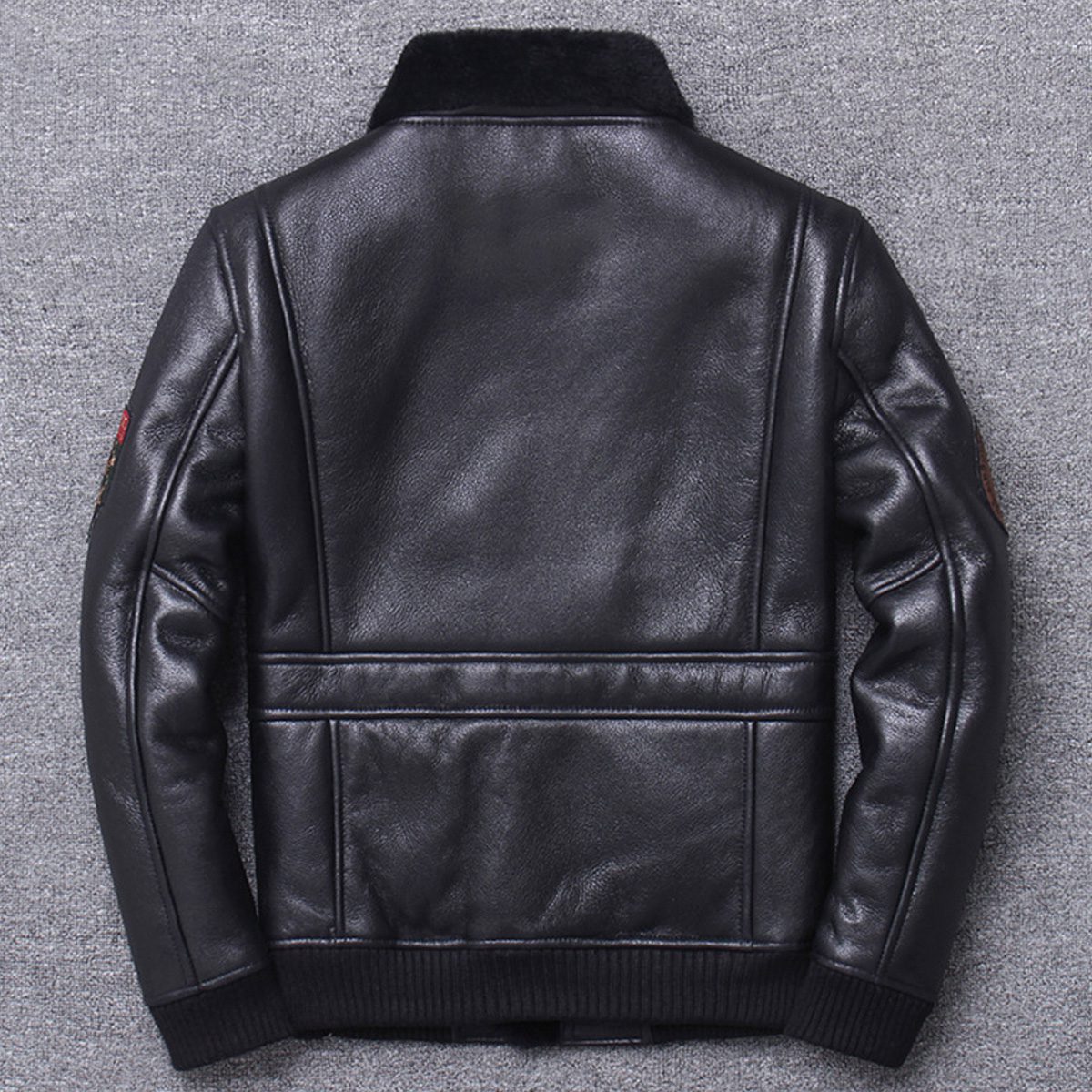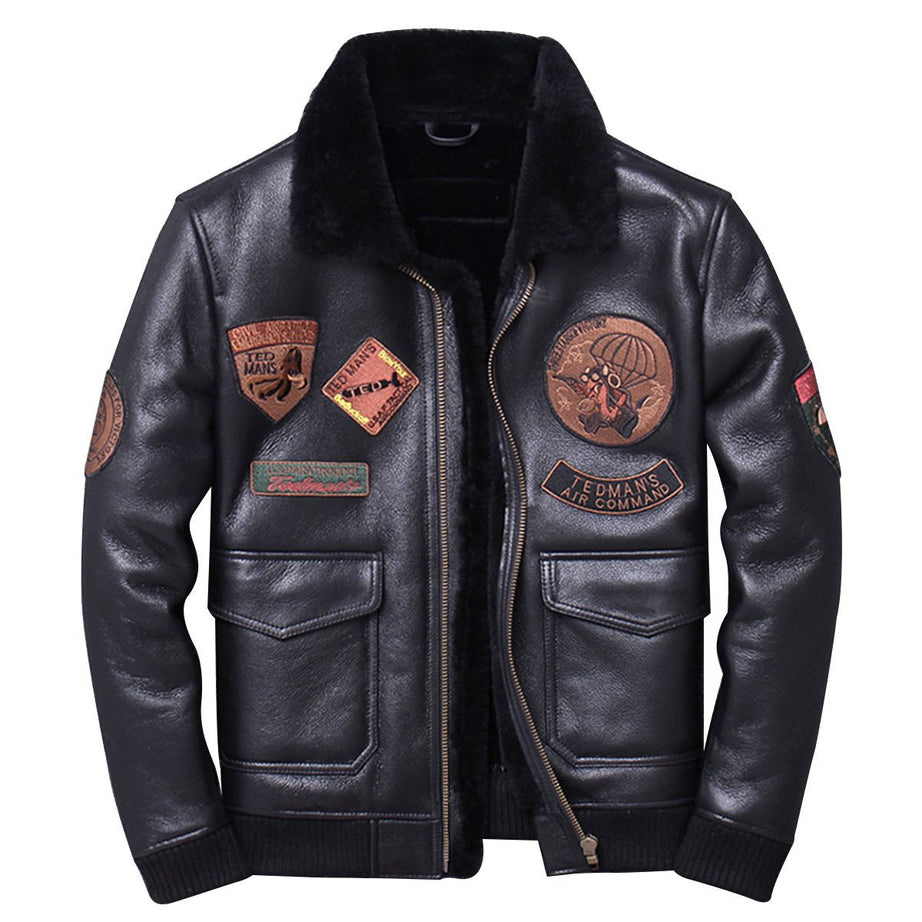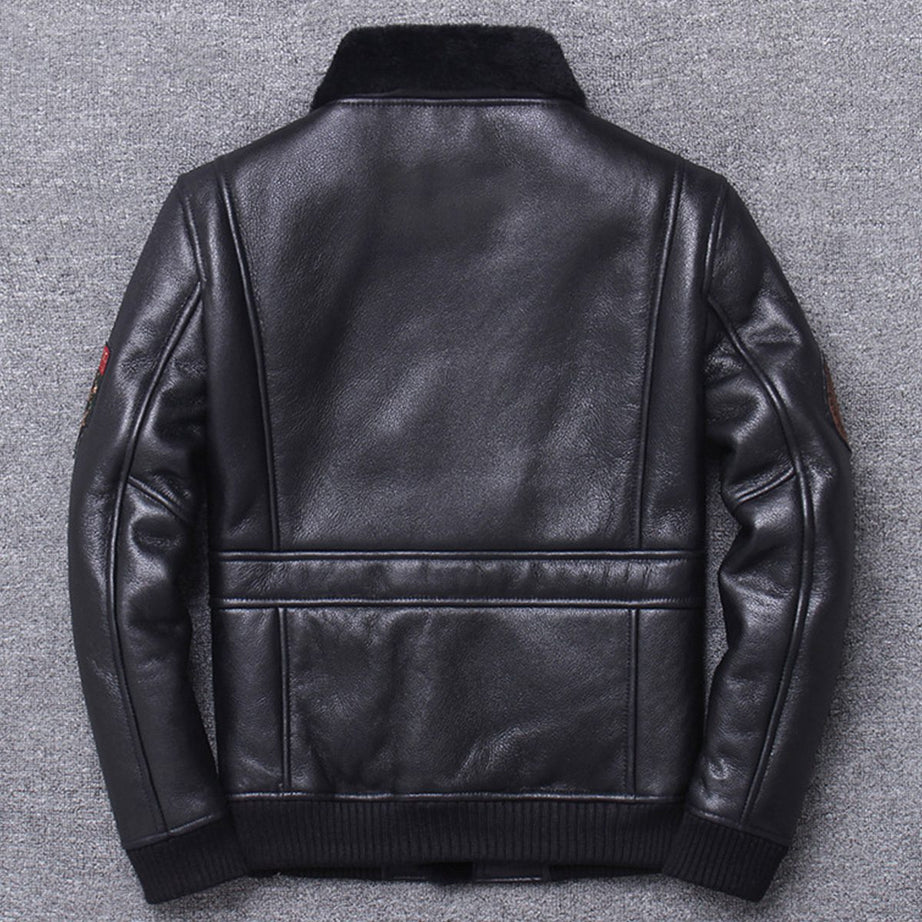 Enlarge photo
Guaranteed Safe Checkout
Men's Black A2 Aviator Genuine Sheepskin Faux Fur Collar Leather Jacket
Share
Guaranteed Safe Checkout
Premium Genuine Sheepskin: Crafted from top-quality genuine sheepskin for exceptional durability and comfort.
Soft Faux Fur Collar: Featuring a cozy faux fur collar for added warmth and style, perfect for colder days and nights.
Embroidery Patchwork: Detailed embroidery patchwork showcases pride in the Air Force, adding an authentic military-inspired design.
Classic A2 Aviator Style: Inspired by the iconic A2 Aviator design, combining timeless elements with a modern twist for versatile fashion.
Easy Care & Maintenance: High-quality sheepskin material ensures effortless cleaning and maintenance, a lasting investment.
Timeless Style: Effortless sophistication and enduring durability make it a must-have for leather warriors.
Versatile Occasions: Suitable for various occasions, offering a versatile and fashionable piece for your wardrobe.
Luxurious Feel: The jacket's premium materials provide a luxurious feel, elevating your overall style.
Wardrobe Investment: A lasting and stylish investment for those seeking a premium leather jacket for sale.
Explore the epitome of sophistication with our Men's Black A2 Aviator Genuine Sheepskin Faux Fur Collar Leather Jacket. Meticulously crafted from premium genuine sheepskin, this jacket embodies durability and comfort, elevating your wardrobe with a luxurious touch. The soft faux fur collar not only provides additional warmth but also adds a stylish flair, making it an ideal choice for colder days and nights. The intricate embroidery patchwork not only showcases your pride in the Air Force but also introduces an authentic military-inspired design to your ensemble. Embracing the classic A2 Aviator style, this jacket seamlessly integrates timeless elements with a contemporary twist, ensuring versatility for various occasions. Effortless care and maintenance are assured, thanks to the high-quality sheepskin material, making this jacket a lasting investment in your wardrobe. Channel the spirit of a leather warrior with this A2 Aviator leather jacket, a definite must-have for those seeking a premium leather jacket for sale.