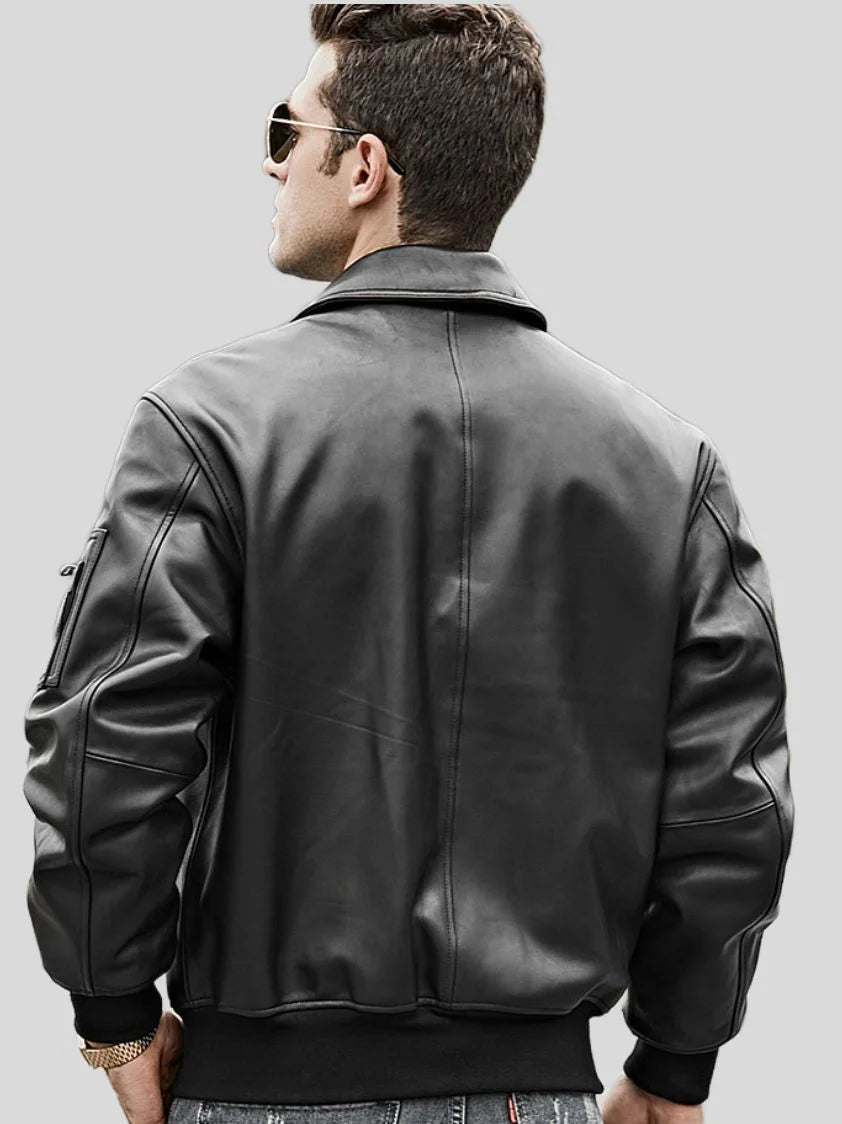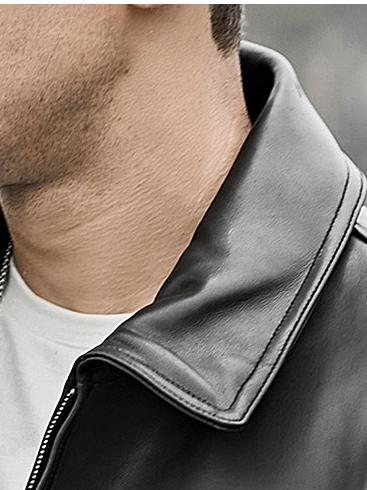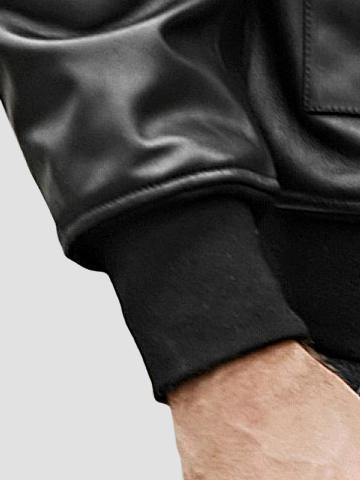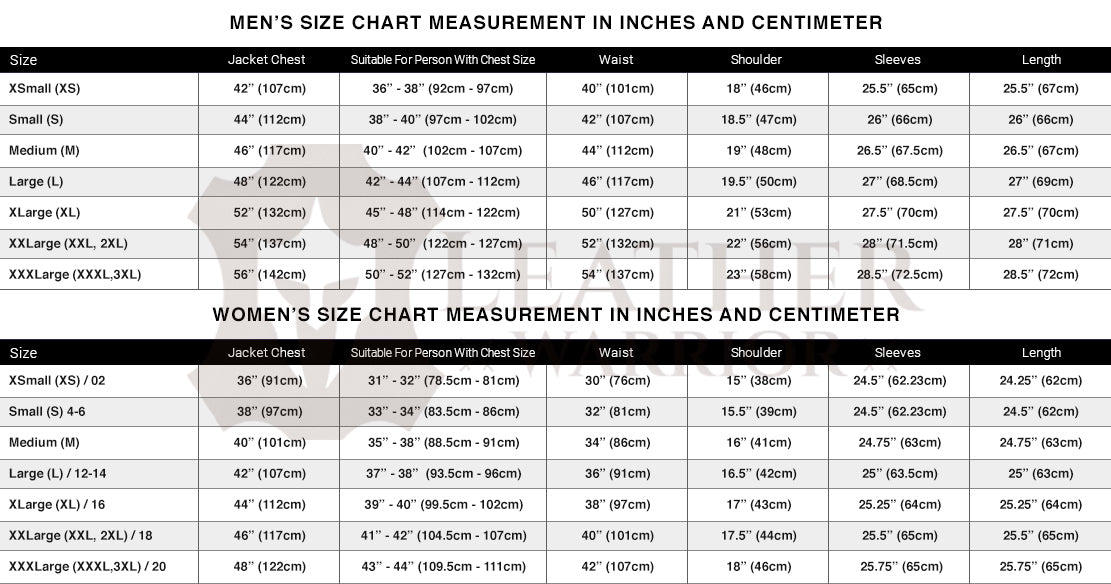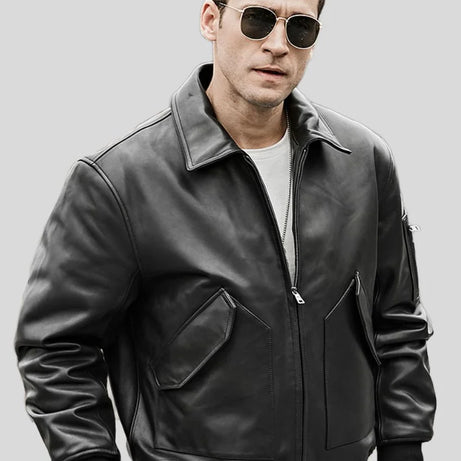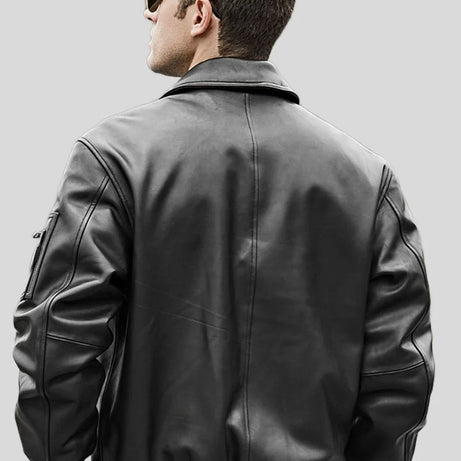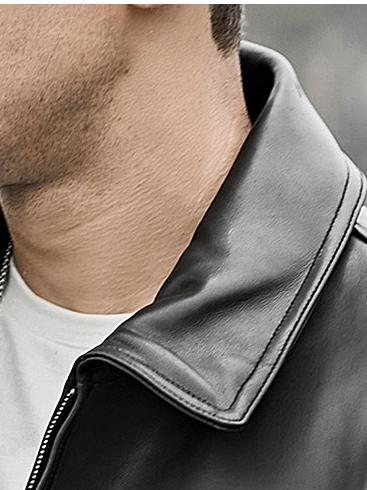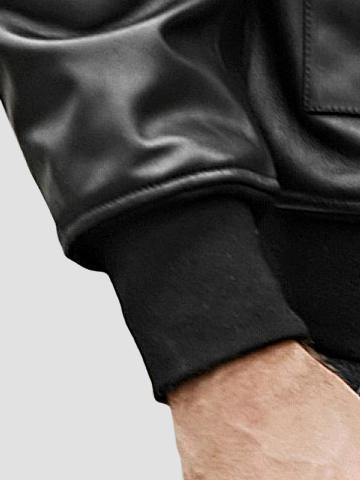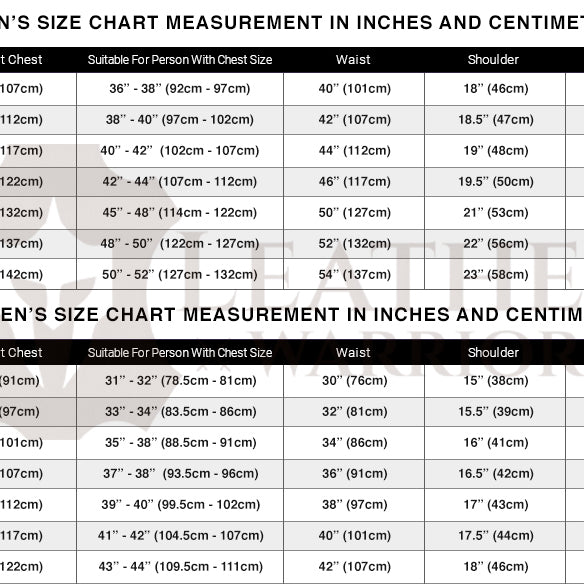 Enlarge photo
Guaranteed Safe Checkout
Men's Black Aviator Bomber Leather Jacket
Share
Guaranteed Safe Checkout
100% genuine sheepskin leather for durability and style
Satin inner lining for comfort
Front zip closure for convenience
Ribbed cuffs and waist for a snug fit
Classic shirt collar for a timeless look
One zip pocket at the sleeve for added flair
Two side leather flap pockets for functionality
Ideal leather jacket for sale, combining fashion and resilience.
Elevate your style with the Men's Black Aviator Bomber Leather Jacket, a true leather warrior crafted from 100% genuine sheepskin leather for unparalleled durability and timeless appeal. The satin inner lining enhances comfort, while the ribbed cuffs and waist provide a snug fit. The classic shirt collar adds sophistication, and the front zip closure ensures convenience. With one zip pocket at the sleeve and two side leather flap pockets, this jacket combines functionality with style, making it the perfect choice for those seeking a leather jacket for sale that seamlessly blends fashion and resilience.