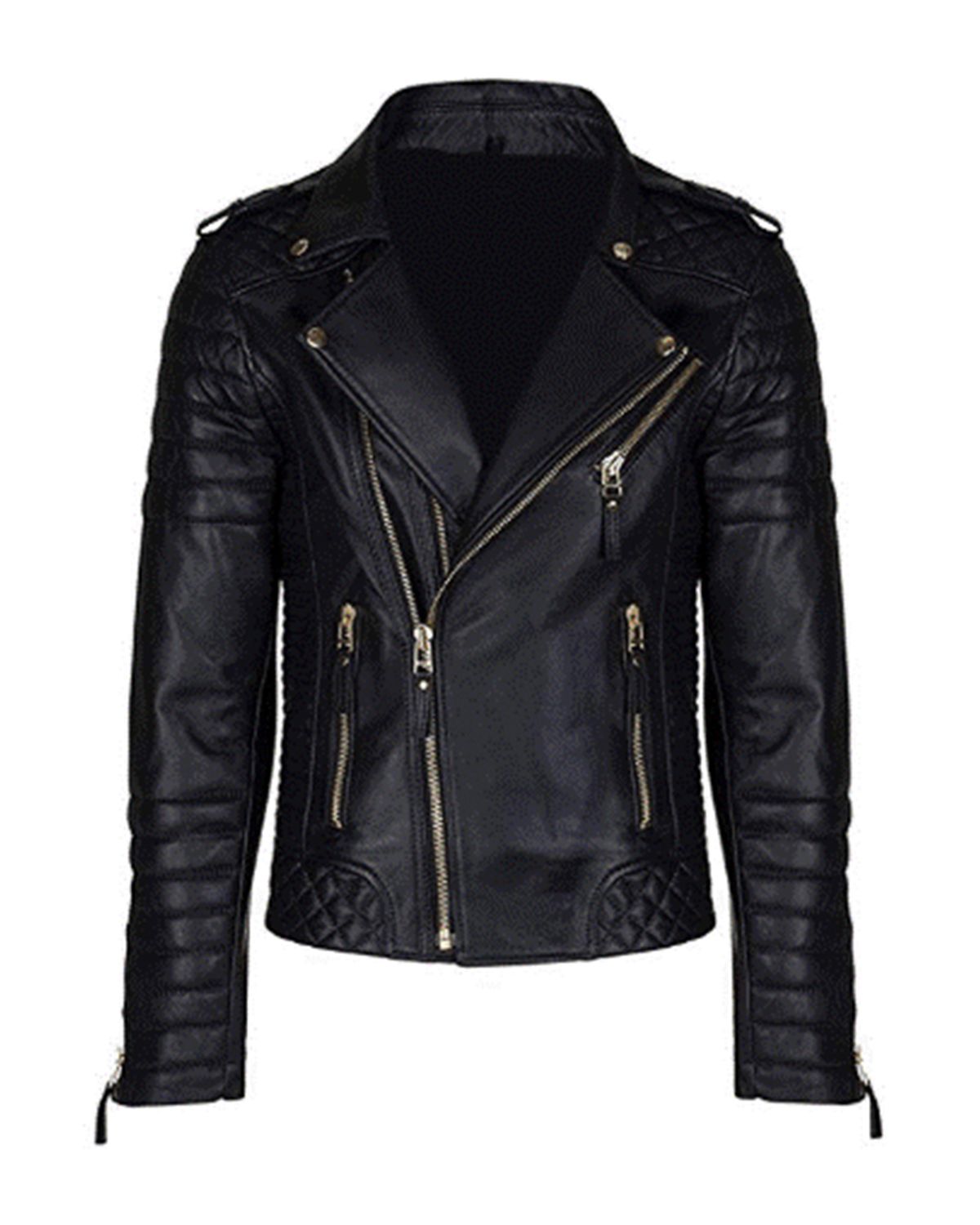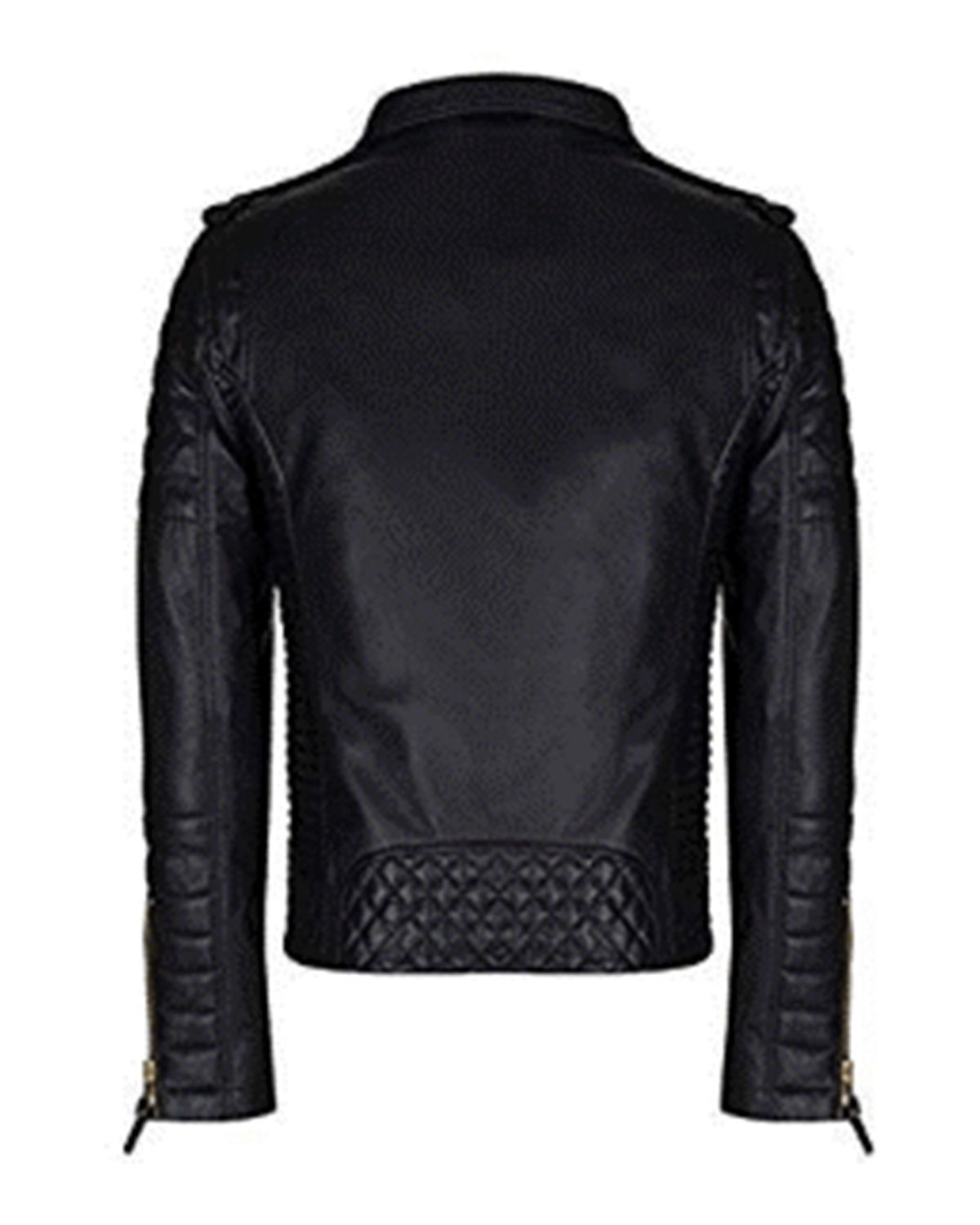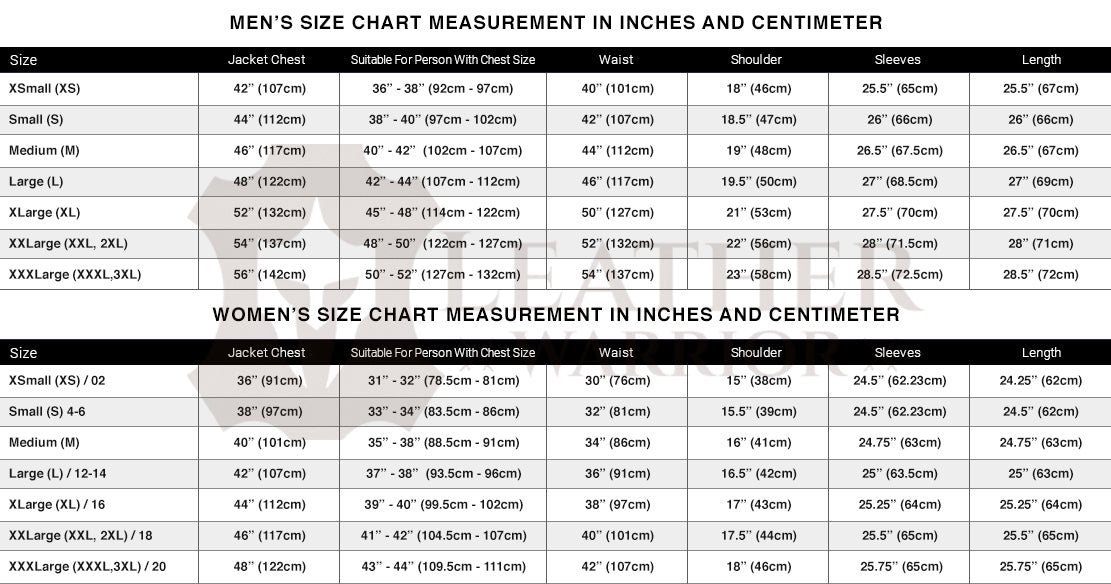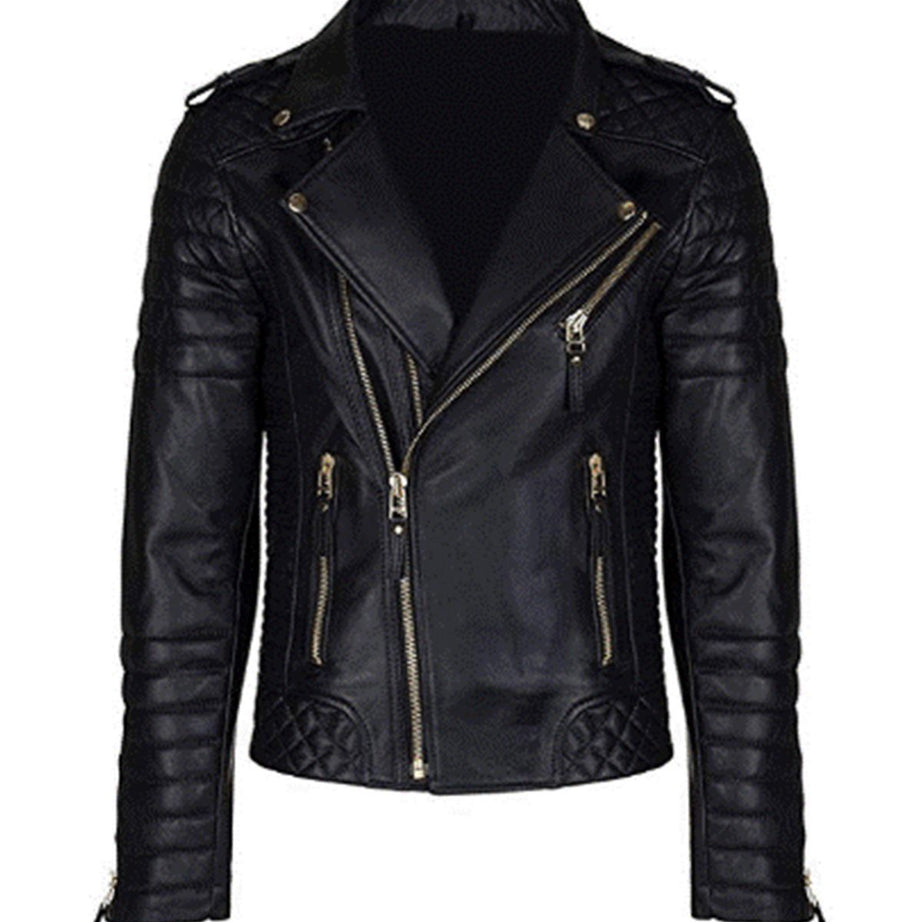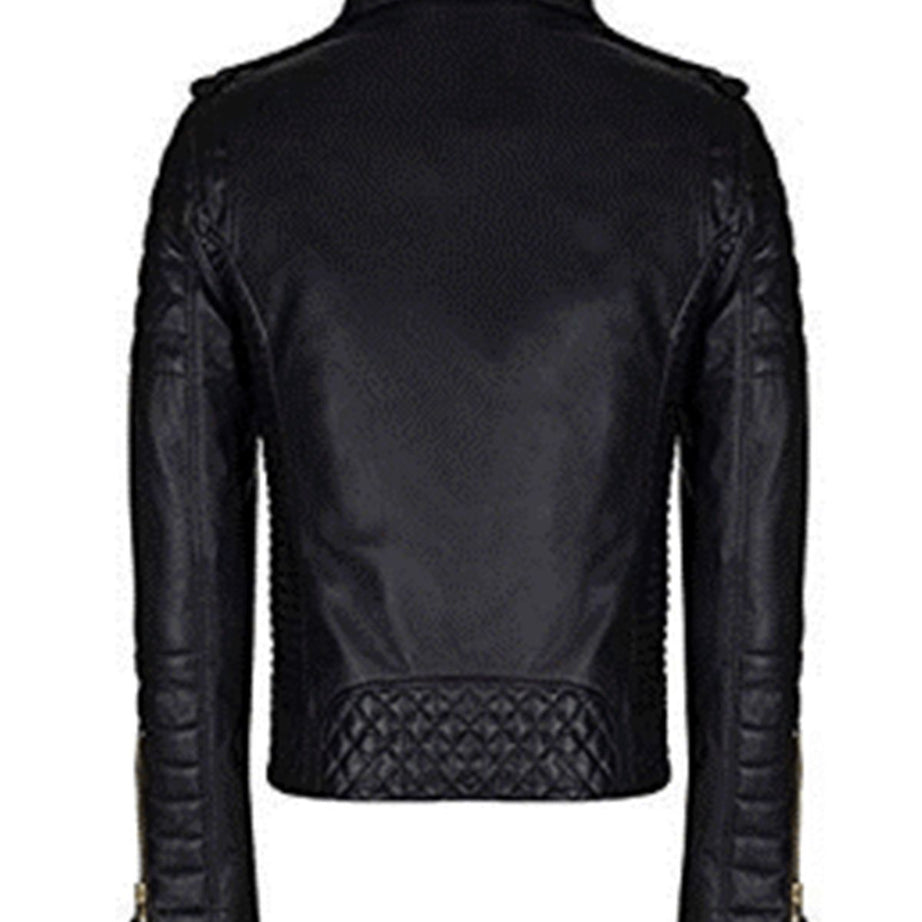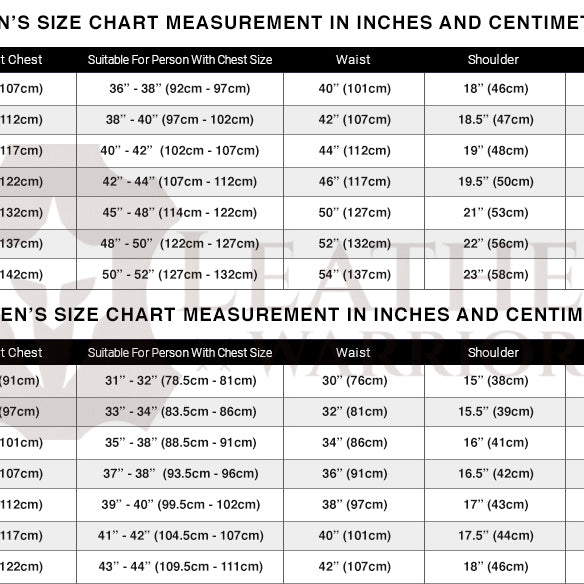 Enlarge photo
Guaranteed Safe Checkout
Men's Quilted Black Biker Jacket
Share
Guaranteed Safe Checkout
Collar: Notched lapel collar with pressed studs, adding a touch of classic ruggedness
Shoulder Details: Epaulette tabs on the shoulder for a military-inspired look
Design: Quilted pattern all over, blending traditional rugged construction with modern style
Closure: Asymmetrical zipper closure, providing a timeless biker jacket aesthetic
Pockets: Multiple zipper pockets on the front, combining style with practicality
Cuffs: Zipper cuffs for adjustable and personalized styling
Lining: Viscose lining inside for added comfort
Material: Crafted from 100% genuine sheepskin leather, ensuring authenticity and durability
Versatility: A leather warrior's choice, this jacket seamlessly blends classic and contemporary elements, making it a versatile and stylish addition to any wardrobe.

Men's Quilted Black Biker Jacket Notched lapel collar with pressed studs Epaulette tabs on shoulder Quilted pattern all over Asymmetrical zipper closure Multiple zipper pockets on front Zipper cuffs Viscose lining100% genuine sheepskin leather This jacket offers a classic combination of traditionally rugged construction and modern style: leather warrior worthy, but subtly elevated by the quilted pattern. Made of 100% genuine sheepskin leather, this is the leather jacket you'll want to own.