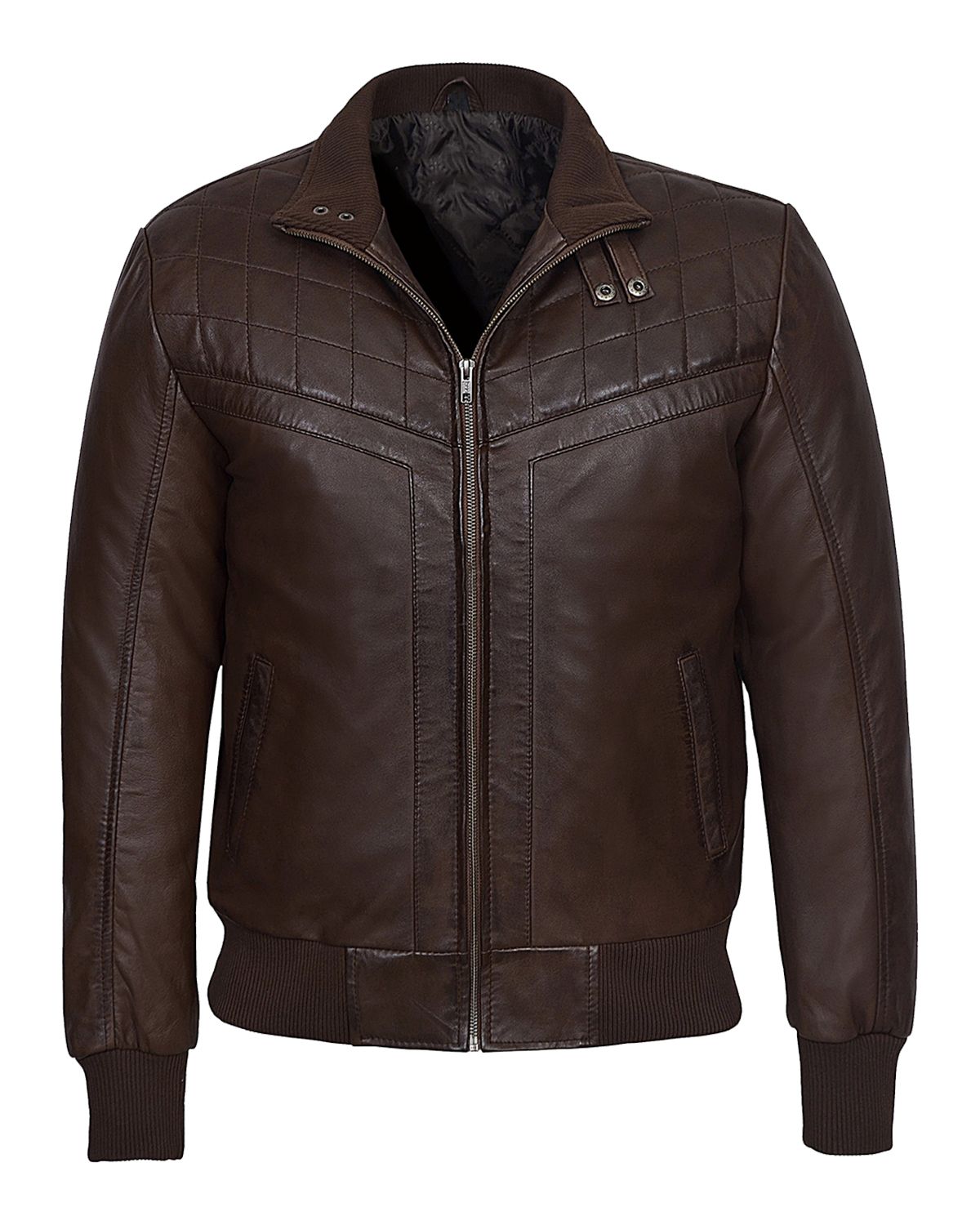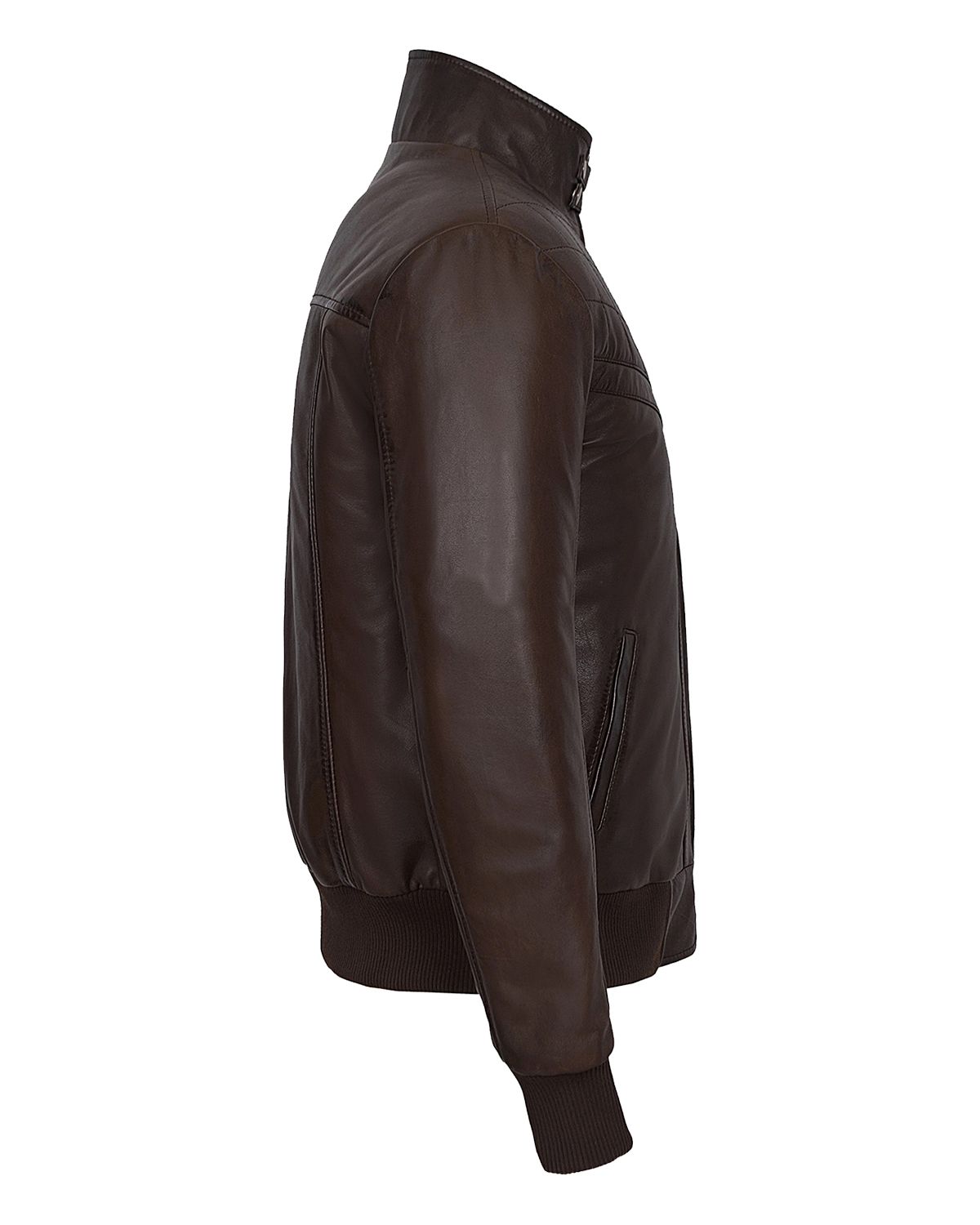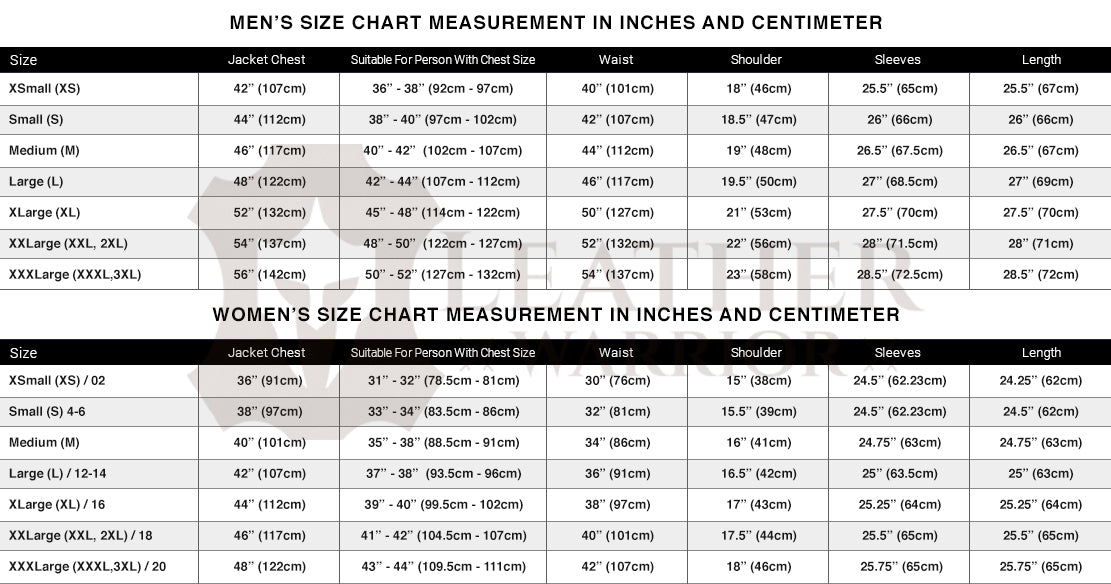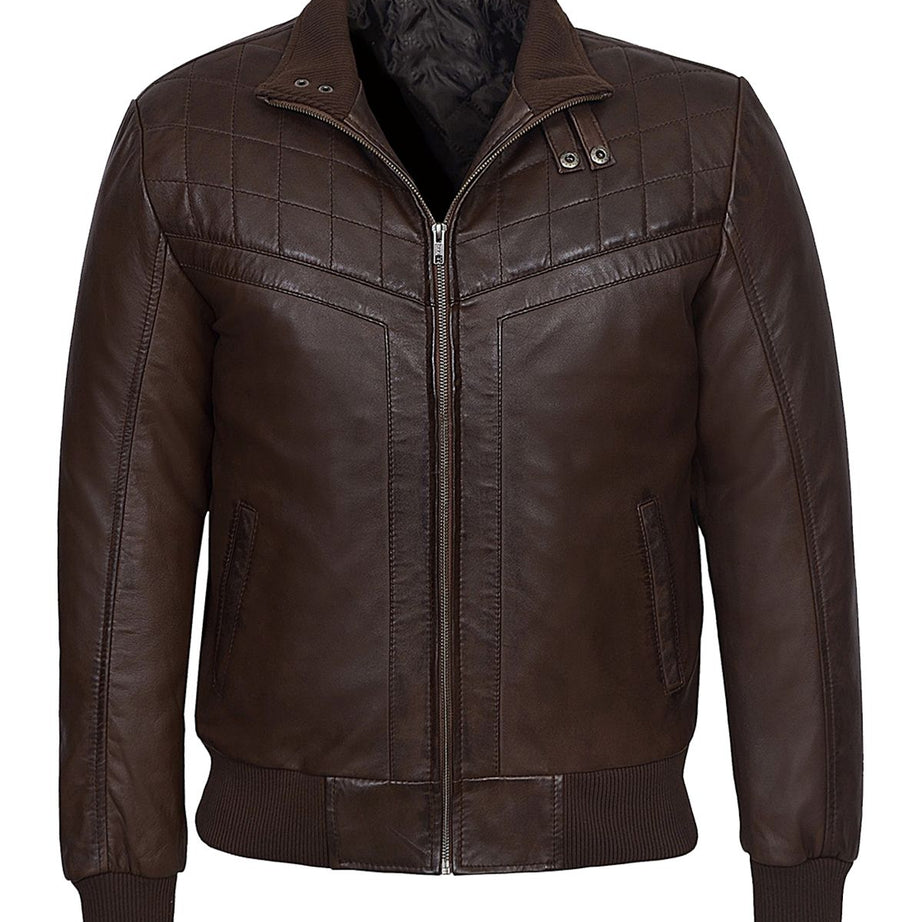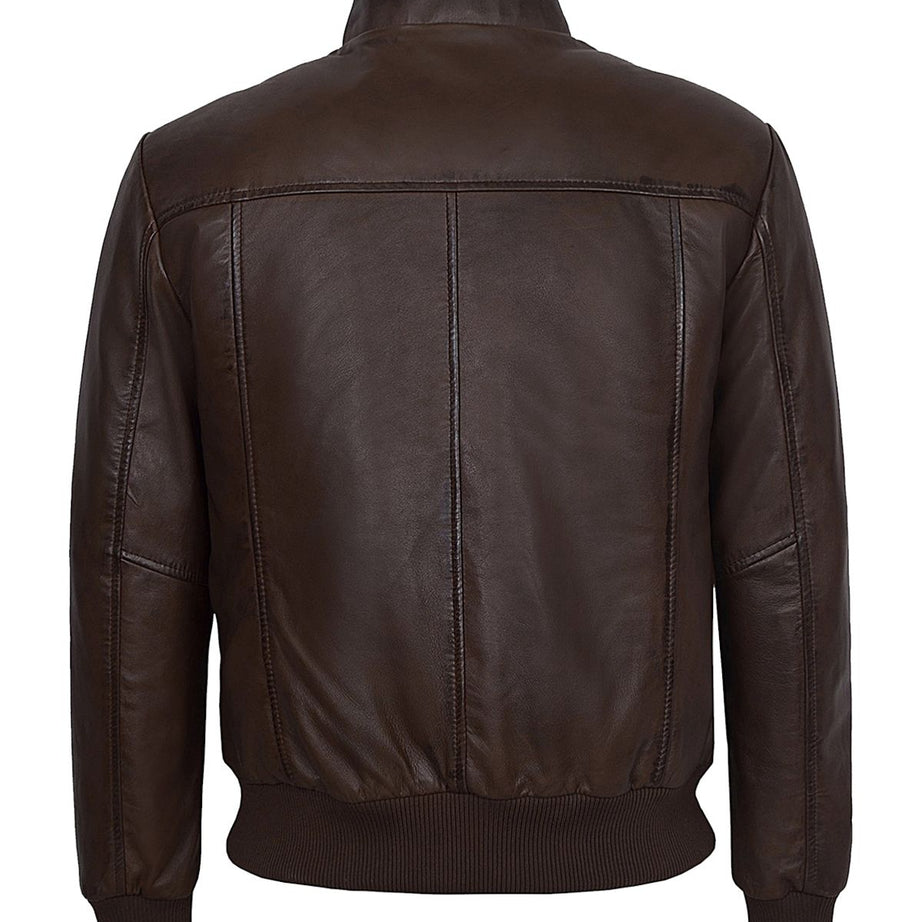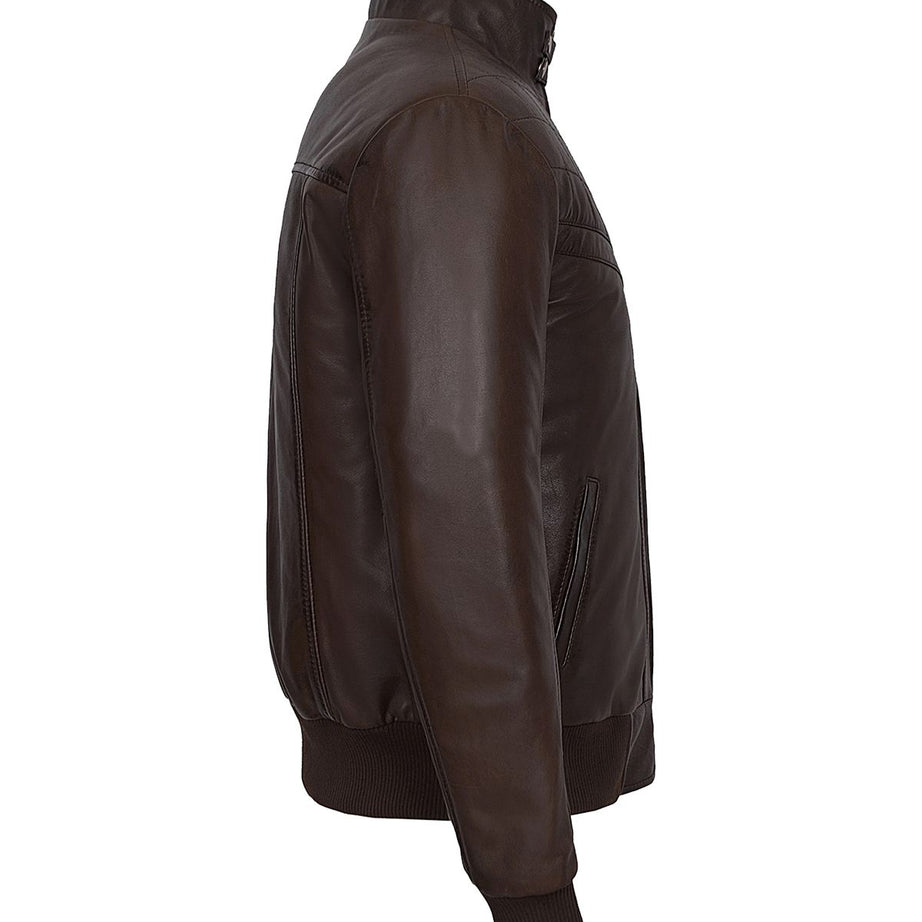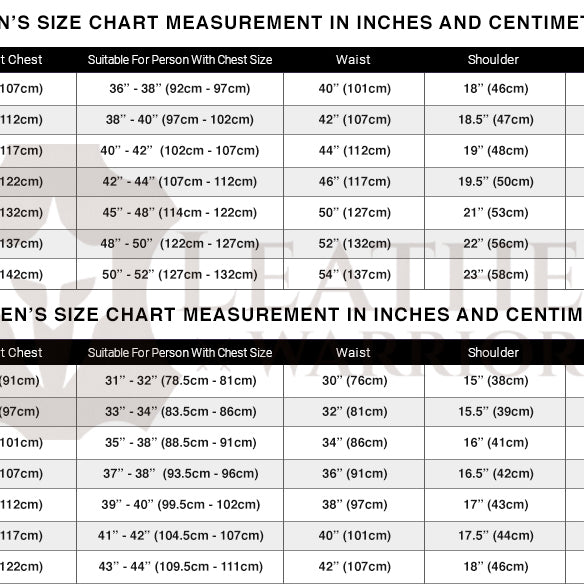 Enlarge photo
Guaranteed Safe Checkout
Men's Quilted Brown Retro Bomber Leather
Share
Guaranteed Safe Checkout
Genuine Sheepskin Luxury: The Men's Quilted Brown Retro Bomber Leather Jacket is expertly crafted with genuine sheepskin leather, ensuring a luxurious feel that speaks volumes about quality.

Vintage Appeal: Embrace classic vintage style with this jacket, which features carefully quilted patterns that add a timeless and sophisticated touch to your wardrobe.

Front Zip Closure: The front zip closure not only provides a secure fit but also enhances the jacket's overall style, allowing you to effortlessly showcase your leather warrior fashion sense.

Adjustable Collar: The collar comes with adjustable buttons, allowing you to customize your look and adapt the jacket to your preferred style and comfort.

Quality YKK Zippers: The jacket features YKK zips for its center fastening, ensuring durability and smooth functionality with every use.

Fully Inner Polyester Lining: Designed for maximum comfort, the fully inner polyester lining adds an extra layer of warmth and coziness, making it suitable for various weather conditions.

Smart Fit: The jacket offers a smart fit, combining style and functionality seamlessly for a polished and put-together appearance.

Two Pockets: Stay practical and organized with two pockets, providing ample space for your essentials while on the go.

Top-of-the-Line Craftsmanship: This leather jacket for sale is a testament to top-tier craftsmanship, promising durability and enduring style for your fashion needs.

Indulge in the epitome of luxury with our Men's Quilted Brown Retro Bomber Leather Jacket. Crafted from genuine sheepskin leather, this jacket offers a vintage appeal with carefully quilted patterns, ensuring timeless sophistication. The front zip closure, adjustable collar, and quality YKK zippers showcase the jacket's exceptional craftsmanship. The fully inner polyester lining provides maximum comfort and warmth, making it a versatile choice for various occasions. With a smart fit and two practical pockets, this leather warrior piece is a top-of-the-line expression of enduring style and superior leather craftsmanship, making it an ideal addition to your wardrobe.