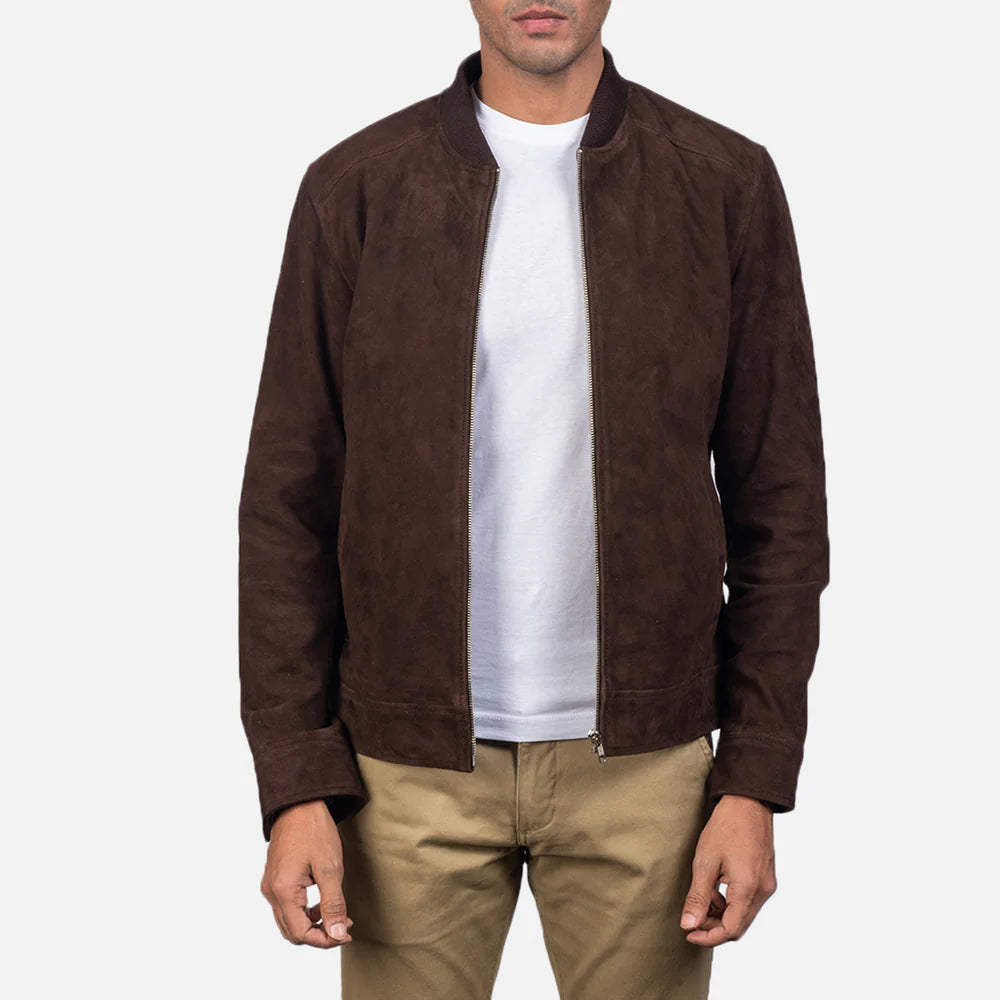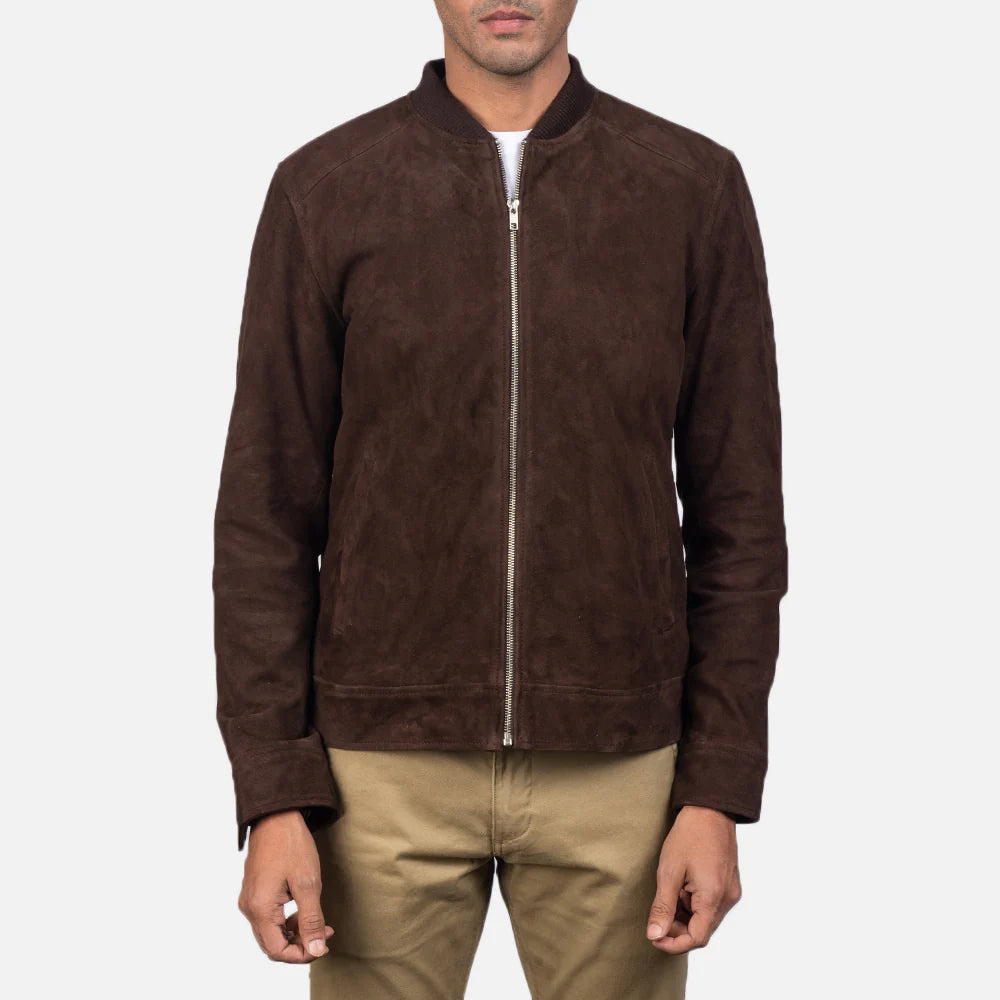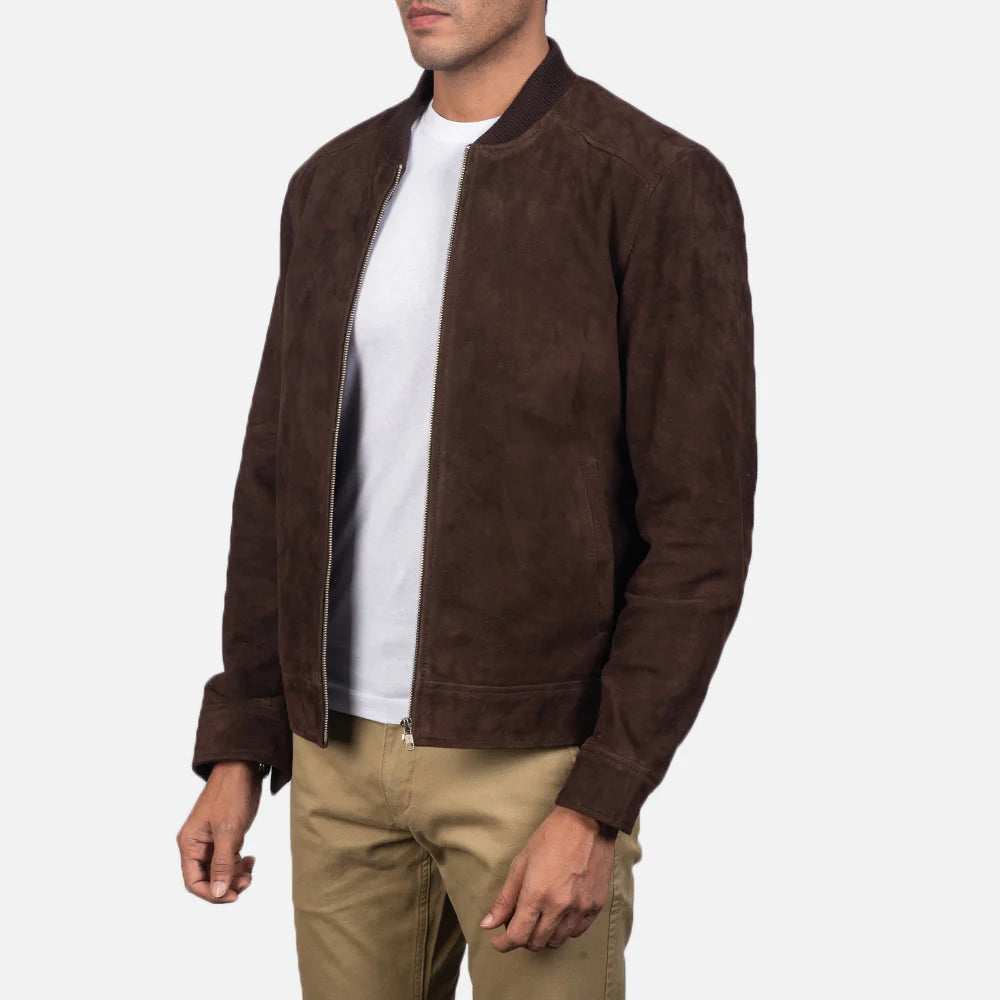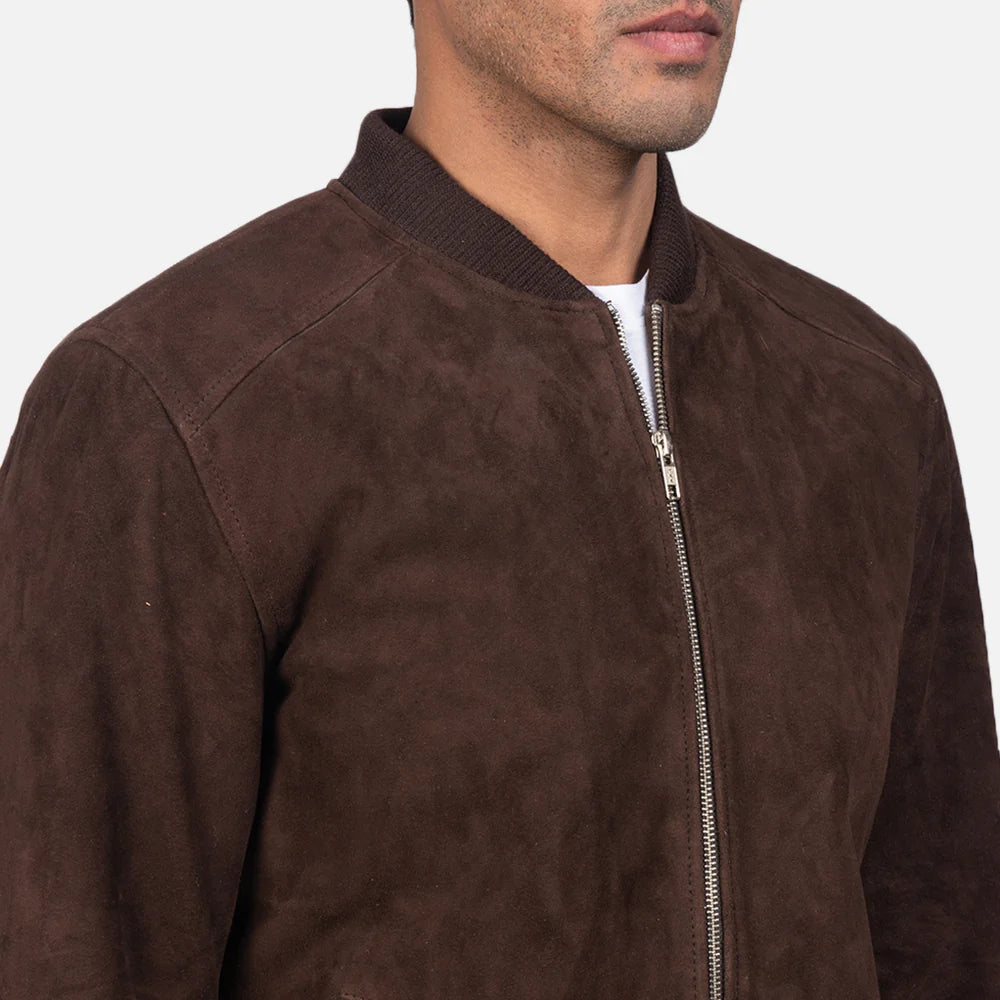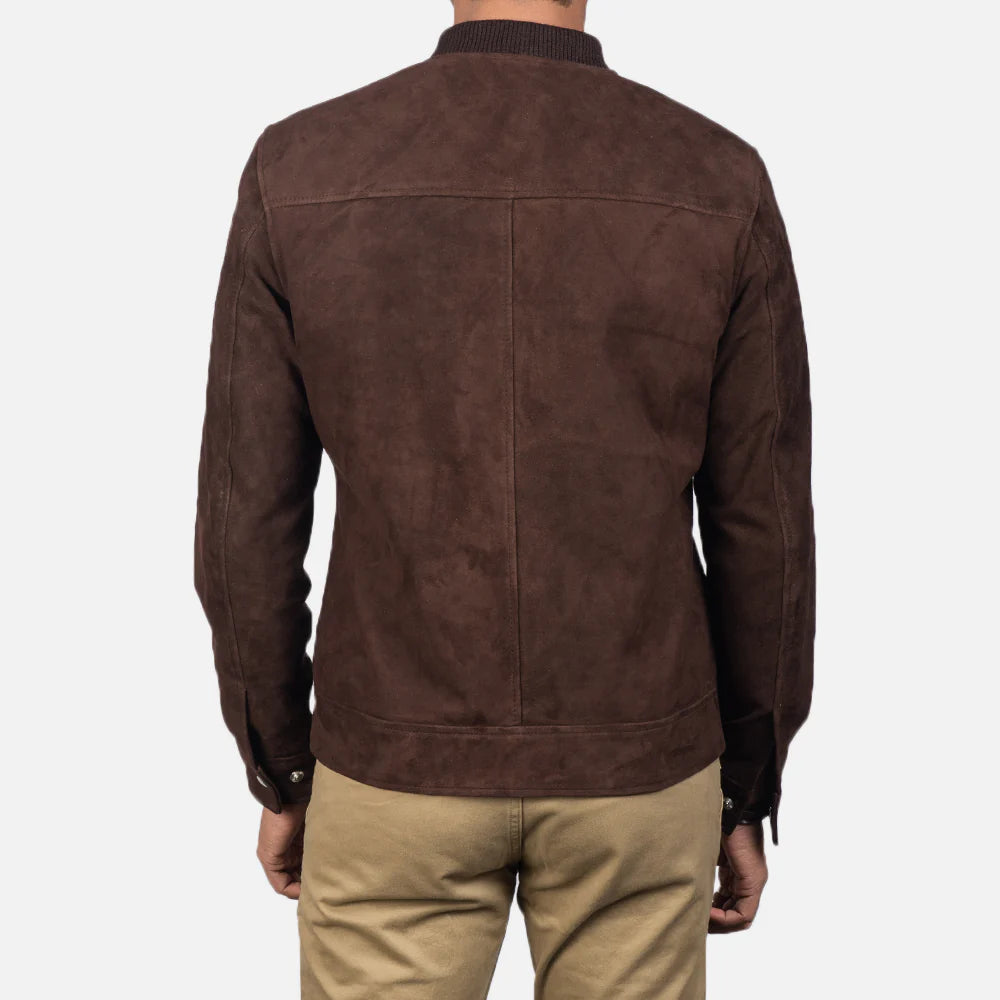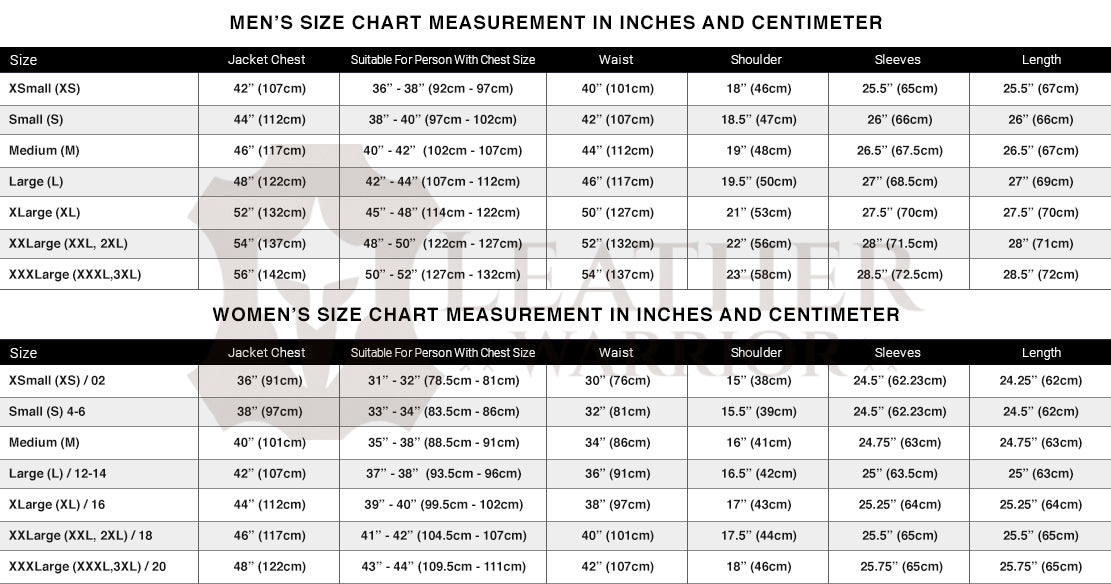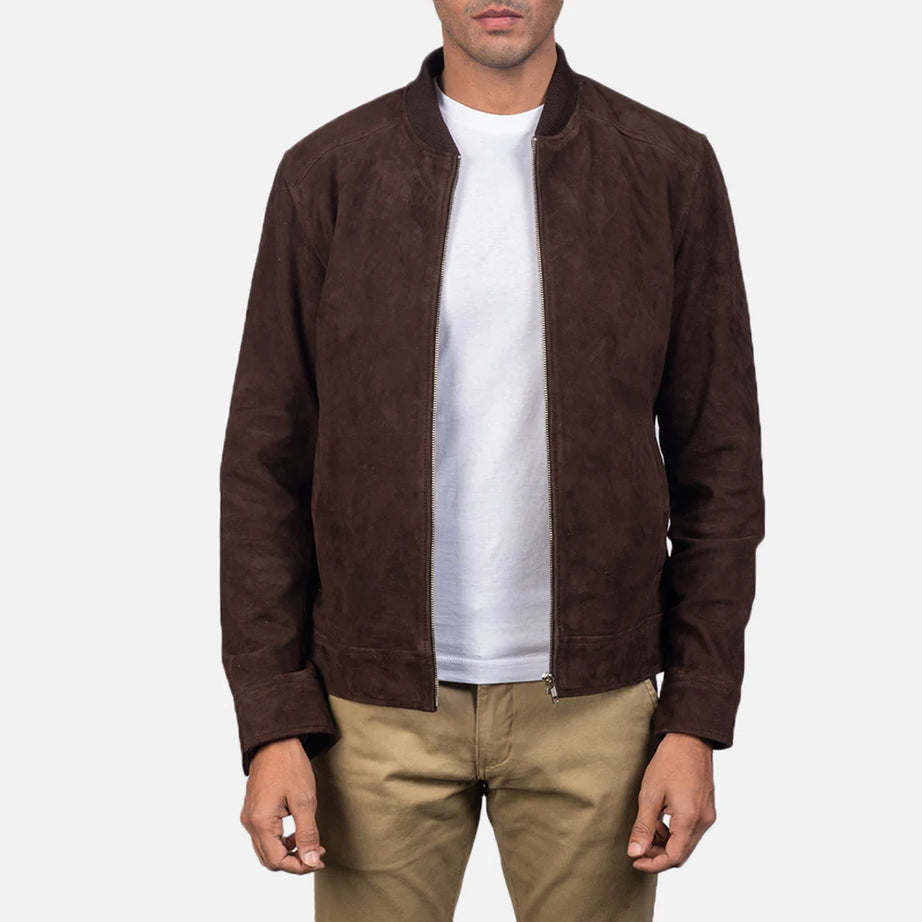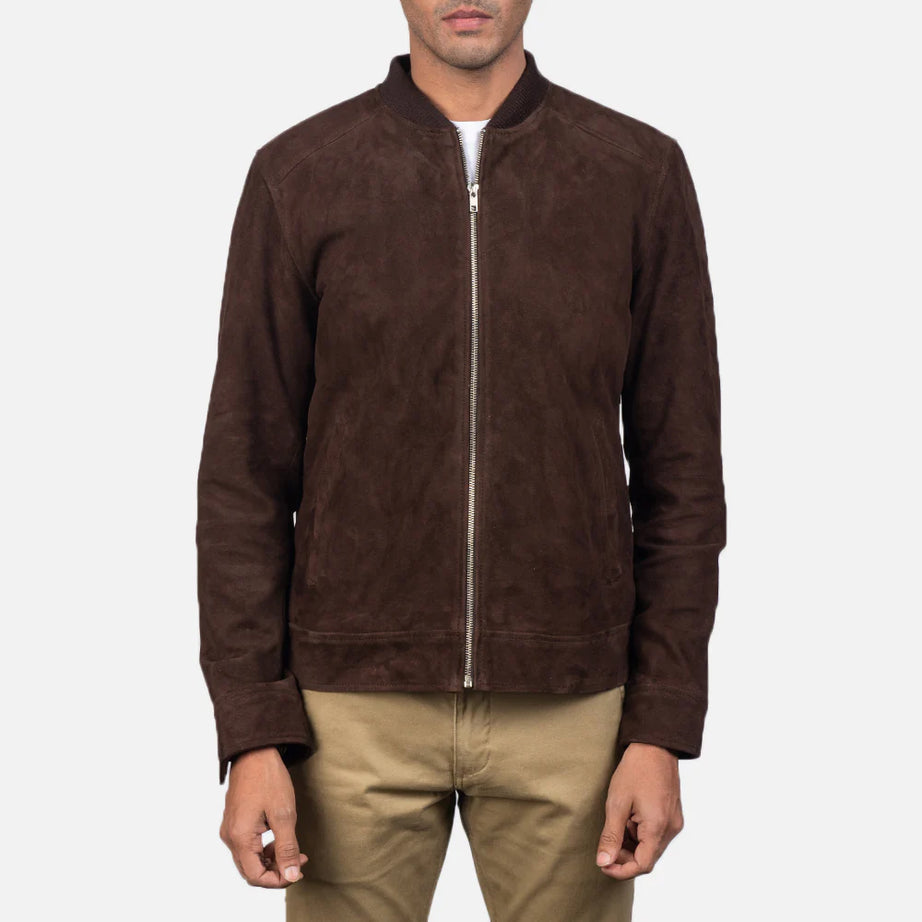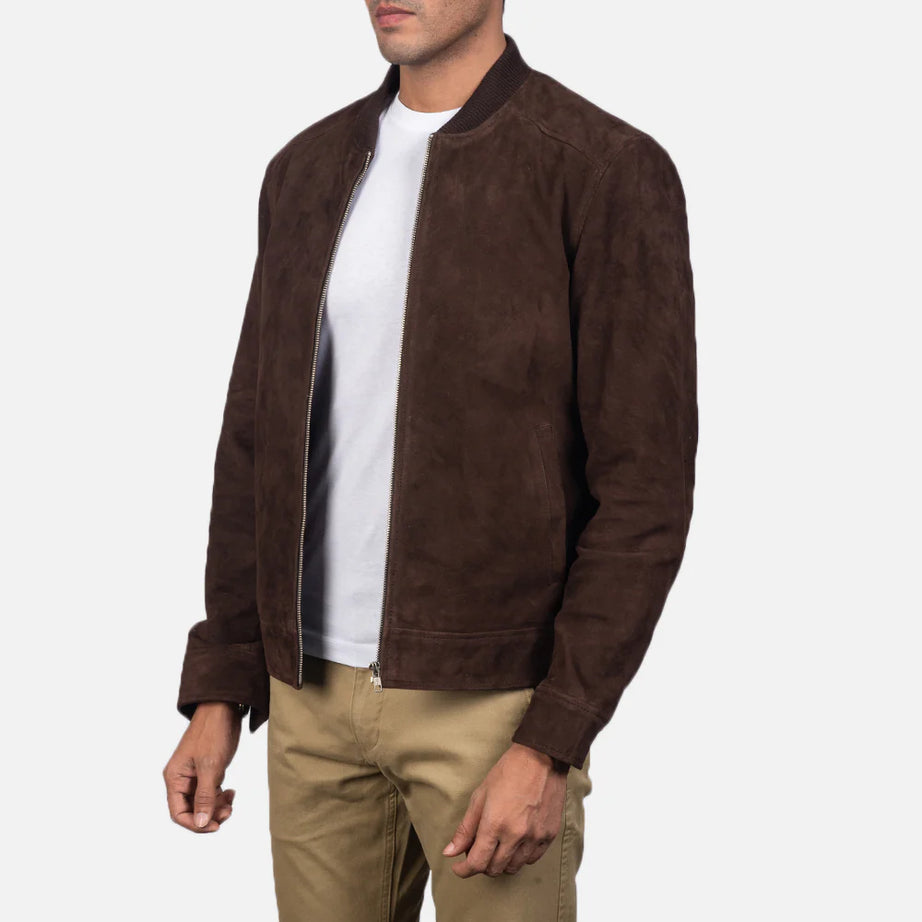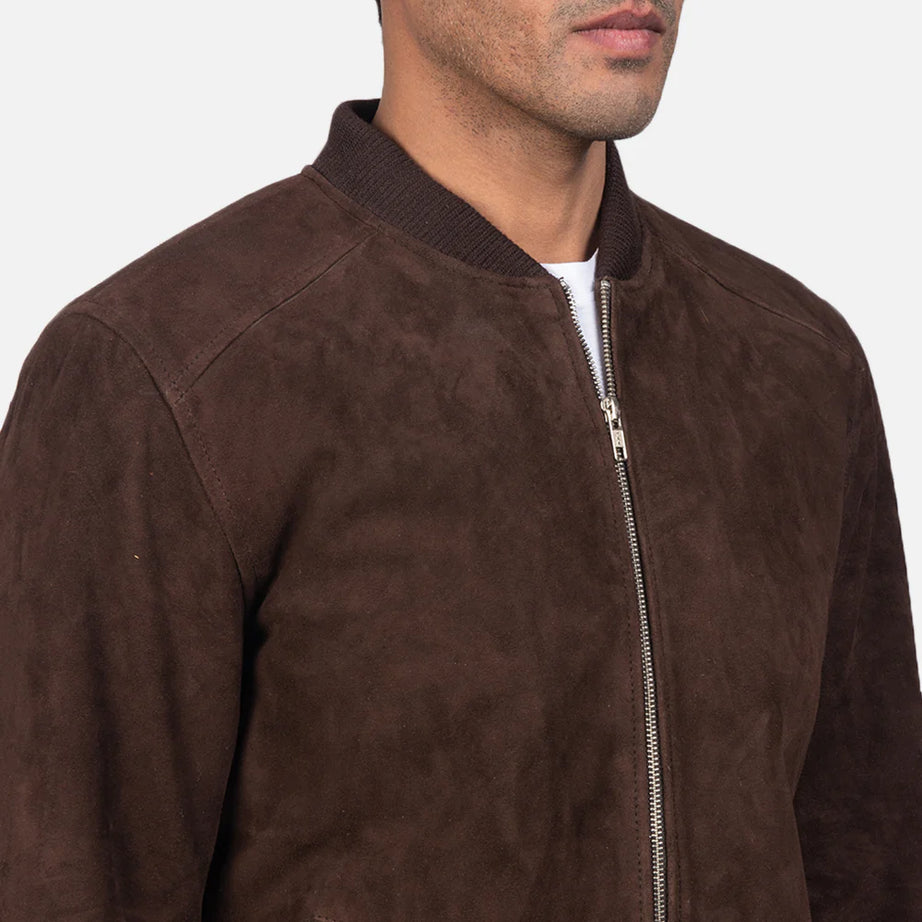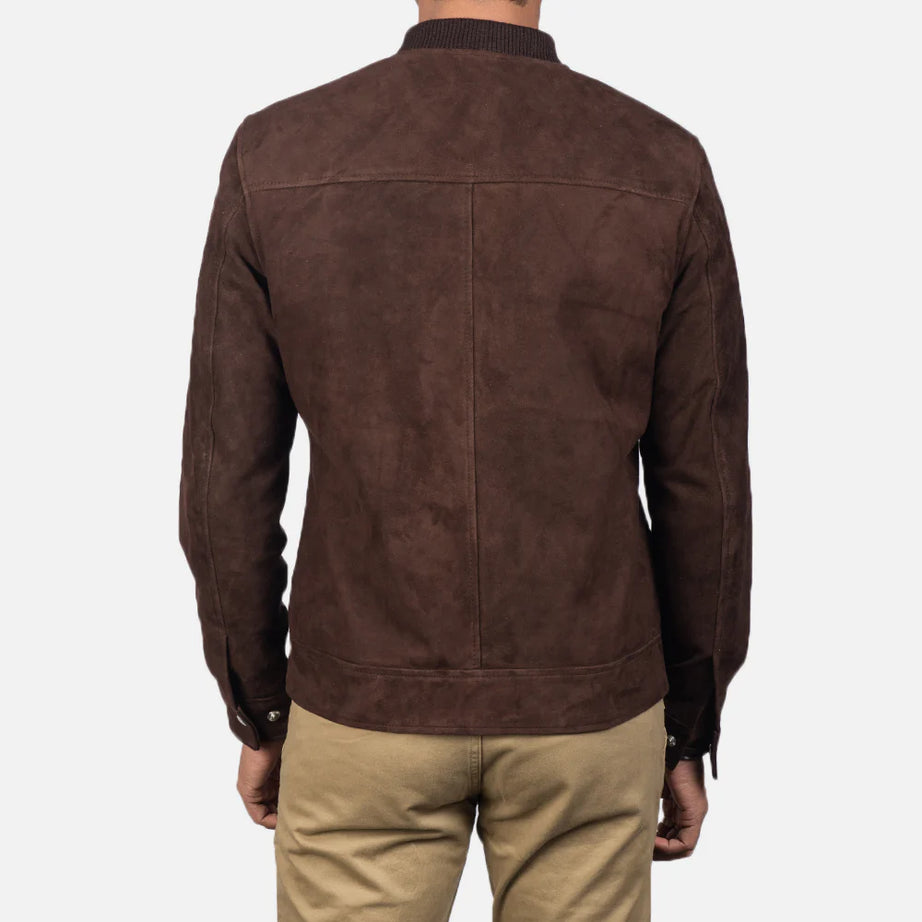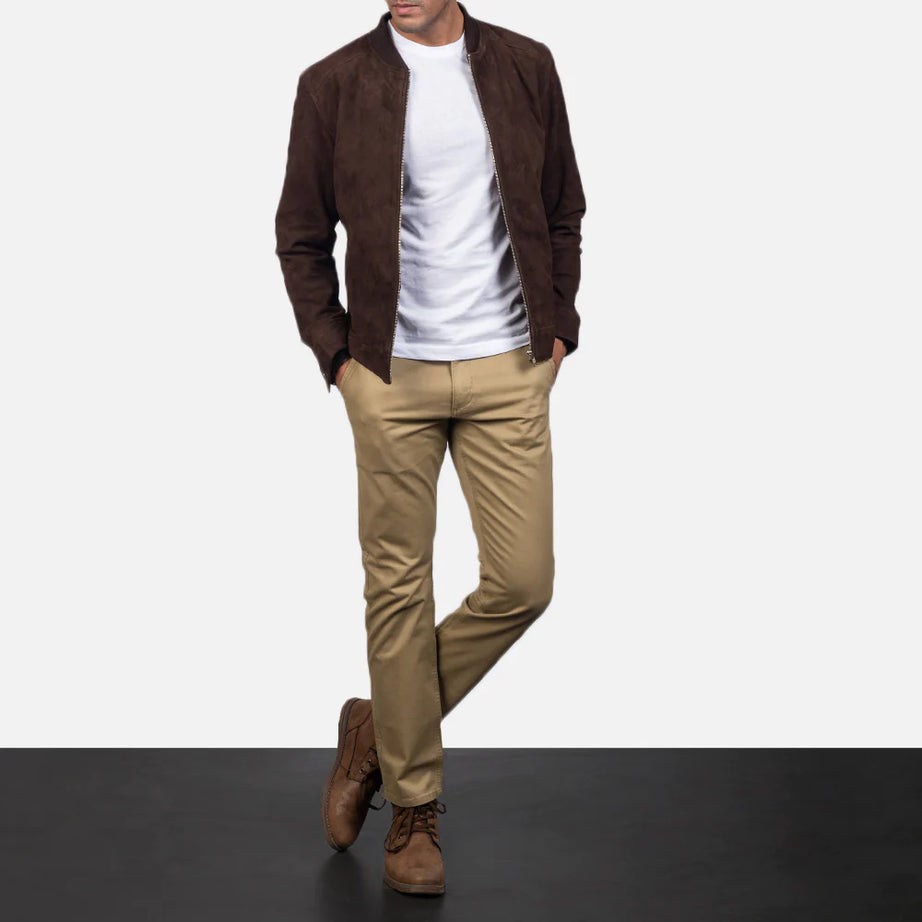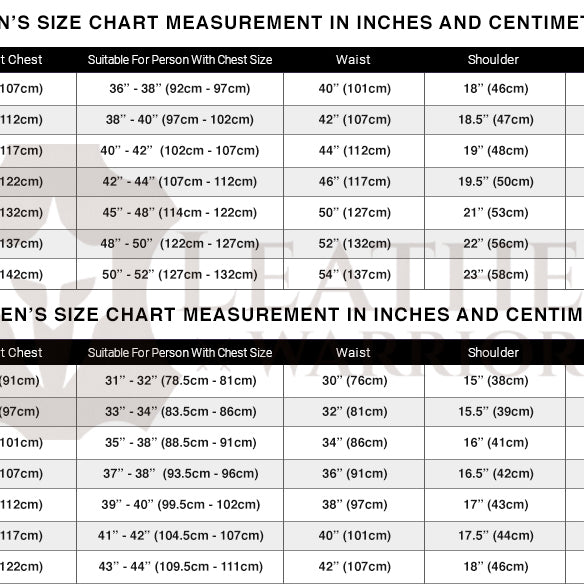 Enlarge photo
Guaranteed Safe Checkout
Mocha Suede Brown Bomber Jacket
Share
Guaranteed Safe Checkout
Embrace timeless style with the Mocha Suede Brown Bomber Jacket, a genuine leather warrior in dark brown crafted from high-quality goatskin with a suede finish.
The quilted polyester lining ensures both durability and comfort, making it an ideal choice for any fashion-forward individual.
Secure your look with the zipper closure, while the knit rib collar and snap button cuffs add a touch of classic sophistication.
Two outside and inside pockets provide practicality without compromising on style, accommodating your daily essentials with ease.
Customize your order to ensure a perfect fit, reflecting your unique preferences for a personalized leather jacket.
Shop confidently with our 100% Real Leather Guarantee and a hassle-free 30 Days Money Back Guarantee, ensuring a secure and easy shopping experience.
Every jacket is meticulously handcrafted, representing the commitment to individuality, quality craftsmanship, and enduring style.
Mocha Suede Brown Bomber Jacket Description Color Dark Brown Outer Shell Real Leather Leather Type Goatskin Leather Finish Suede Inner Shell Quilted Polyester Lining Closure Style Zipper Collar Style Knit Rib Cuffs Style Snap Button Outside Pockets Two Inside Pockets Two Special Instructions Please mention any vital information that will help us further process your order, i.e. size details if you have selected a custom size, any custom changes required in jacket design, etc... Need You To Know 100% Real Leather Guaranteed 30 Days Money Back Guarantee Secure & Easy Shopping Each Jacket is Handcrafted Individually. This timeless leather jacket is crafted from durable goatskin leather and retains its shape with a comfortable quilted polyester lining. Featuring two pockets on the outside and two pockets on the inside, this piece of wearable art is a great choice for the leather warrior in all of us. Plus, with a 100% real leather guarantee and 30-day money-back guarantee, you can feel secure in knowing you're getting the best leather jacket for sale.