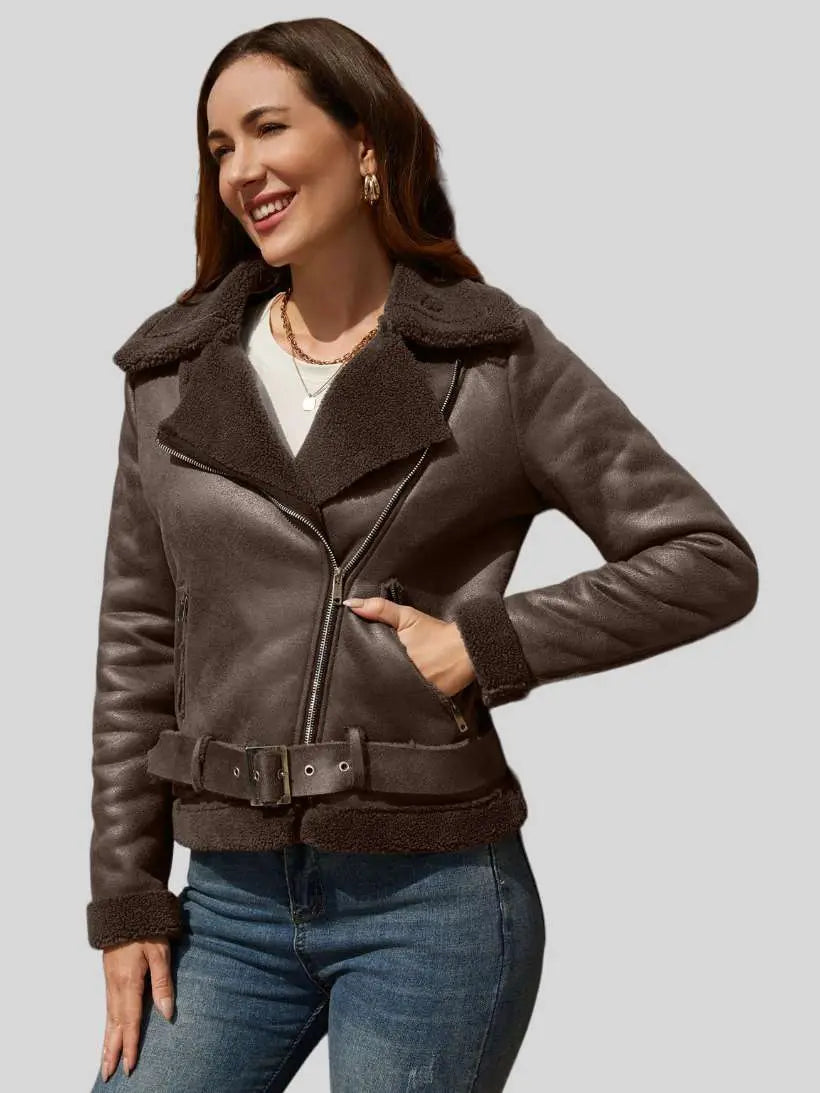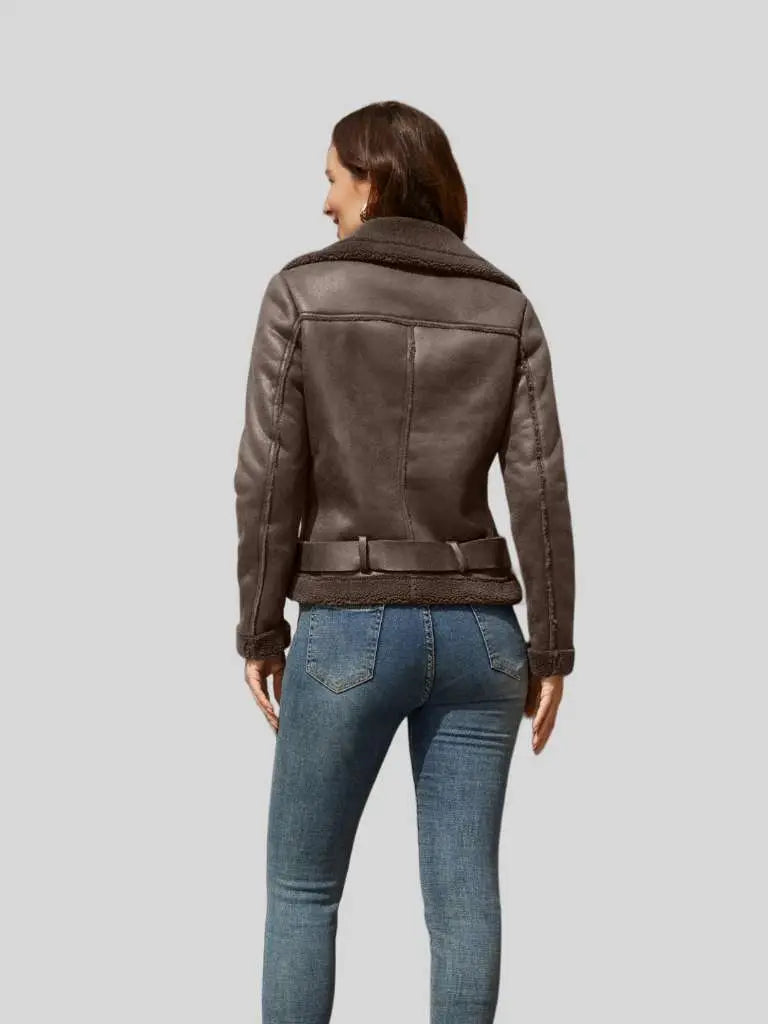 Guaranteed Safe Checkout
Women's Dark Brown Aviator Leather Jacket
Share
Guaranteed Safe Checkout
Genuine Real Leather: Crafted from 100% real sheep leather, ensuring premium quality and durability.
Faux Fur Inner Lining: Experience ultimate warmth and comfort with the luxurious faux fur inner lining.
Asymmetrical Front Zip Closure: Embrace a stylish and modern look with the asymmetrical front zip closure.
Functional Design: Two side pockets provide convenient storage, combining fashion with functionality.
Belt on Waist: Tailor the fit to your preference with the adjustable belt on the waist.
Aviator Style: Elevate your fashion game with the timeless aviator style, exuding confidence and sophistication.
Leather Warrior Essence: This jacket goes beyond fashion; it's a symbol of strength and style.
Timeless Appeal: Designed to withstand changing trends, ensuring longevity in your wardrobe.
Available for Sale: Don't miss the opportunity to own this must-have Leather Warrior piece, available now.
Indulge your warrior spirit with our exceptional Leather Jacket for Sale. Crafted meticulously, this Leather Warrior masterpiece is more than a garment; it's an embodiment of style and strength. Made from premium materials, this Leather Jacket offers a perfect blend of durability and timeless fashion. Each detail, from the intricate stitching to the luxurious feel of genuine leather, speaks volumes about craftsmanship. Available now, this jacket ensures you not only look stylish but also exude confidence. Don't miss the chance to embrace the essence of a true leather warrior with this remarkable Leather Jacket.